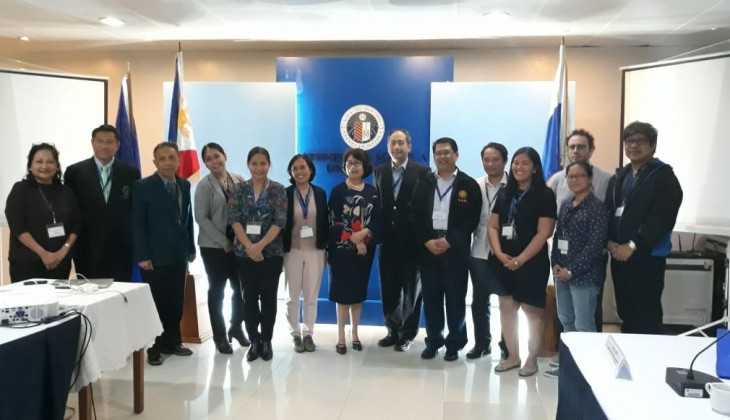 Universitas Gadjah Mada (UGM) participated in the Asean University Network Ecological Education and Culture (AUN-EEC) at Ateneo de Manila University, the Philippines from 22-24 August 2019.
During the AUN-EEC First Round Table Discussion, UGM represented by Dean of Faculty of Biology who is also Chairman of Indonesian Biology Consortium (KOBI), Prof.Dr. Budi Setiadi Daryono, M.Agr.Sc, contributed ideas and description of programme development that is in line with the concept promoted by AUN on ecological education and culture with the main mission to develop ASEAN young generation who have views and competence to conserve the nature.
Budi expressed his support and invited all university leaders to collaborate in implementing the mission. Budi also described ecological footprint information from ASEAN countries, which is the impact of human activities to the environment in order to meet their life styles.
"Almost all ASEAN countries have ecological footprint value trend that is higher than biocapacity per person value, meaning if we do not change our views on the environment, the environment would not suffice for us," he explained.
UGM as the one of the oldest universities in Indonesia has given contribution on this issue such as initiating sustainable environment treatment that refers to the Sustainable Development Goals. Several strategic programmes that are already done by UGM include plastic waste processing machine, fruit waste processing into biogas, green energy, environmentally friendly melon cultivation, and initiating reduced use of plastic on campus.
To conclude, Budi asked AUN participants to collaborate in reducing the ecological footprint and carry out the AUN-EEC mission at best in order to sustain the environment and ecosystem.