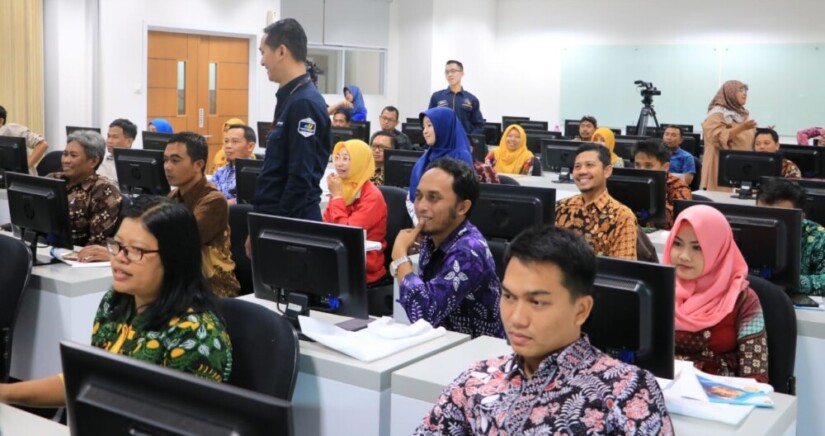 Gamatechno in cooperation with Faculty of Economics and Business of Universitas Gadjah Mada (UGM) has recently conducted socialisation of debit credit system for villages called as SIDEK DESA.
Done on Thursday (8/8) in Sardonoharjo village, Sleman regency, the event involved 86 village chiefs from Sleman. This is a follow-up to the cooperation established since end of 2018.
SIDEK DESA is a system that can help record the village financial transactions like budget planning and reporting.
"SIDEK DESA can design budget planning and accountability of the village, besides it can make accounting reports," said Fory Imam, Project Manager, in a release received on Monday(26/8).
The system is a follow-up to the decree of Home Affairs Minister No 20 Year 2018 on village financial management dated 11 April 2018 which was enhanced by the statement made by Finance Minister Sri Mulyani during the launching of 1,000 Digital Startups.
"If you can connect up to 5-6 million merchants, you should also be able to connect 75 thousand villages in one application," said the Minister as quoted by Detik.com (18/8).
Forry concluded, "With a more transparent financial report, the people may monitor and know each of the programme administration that is run by the village."