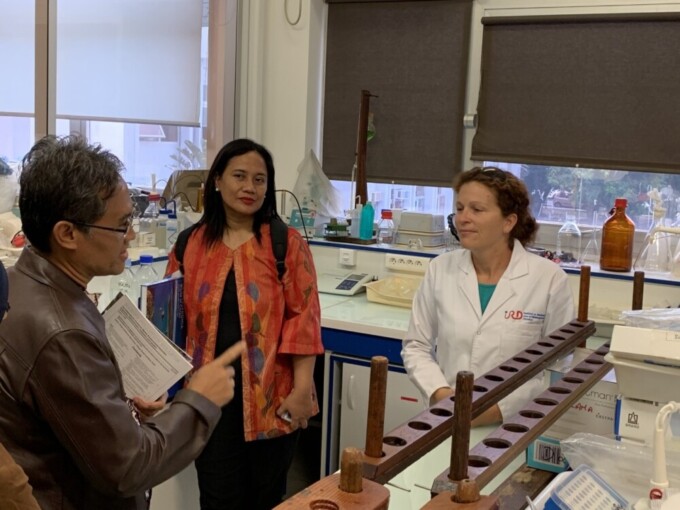 A delegacy of Universitas Gadjah Mada (UGM) to New Caledonia from 24–27 August 2019 started networking developments between UGM and several institutions in the area.
Dean of Faculty of Cultural Sciences UGM, Wening Udasmoro, who accompanied Rector of UGM, Prof. Panut Mulyono, in the visit, said it had strategic meaning both for UGM and Indonesia.
Pacific countries have a strong solidarity to make themselves heard among international communities. "Indonesia has the interest to show its commitment in the Pacific in order that domestic issues, such as Papua, can be addressed well in that area," said the French Literature lecturer. Cooperation in science and culture in New Caledonia would be the window for UGM in the Pacific.
Furthermore, UGM delegates have opened communication with a number of institutions in New Caledonia, including Institut Pasteur, Institut de Recherche pour le Développement (IRD), and Tjibaou Cultural Centre.
Institut Pasteur focuses on research in tropical medicine including dengue fever and the spread of dengue mosquito. IRD develops biodiversity database and compiles data of 90,000 samples of plants of around 60,000 species in the territory. Meanwhile, Tjibaou Cultural Centre presents the diverse cultures of Kanak tribe and it receives around 80,000 visits per year.
In addition, the UGM delegates met with the community of New Caledonia Javanese on 25 August. In the event Indonesian Consul General Ahmad Gozali Hasan Mustafa said the Javanese community in New Caledonia had mingled well with the local people and they retained their tradition. In conclusion, Panut Mulyono expected UGM to make use of the cooperation with these institutions.