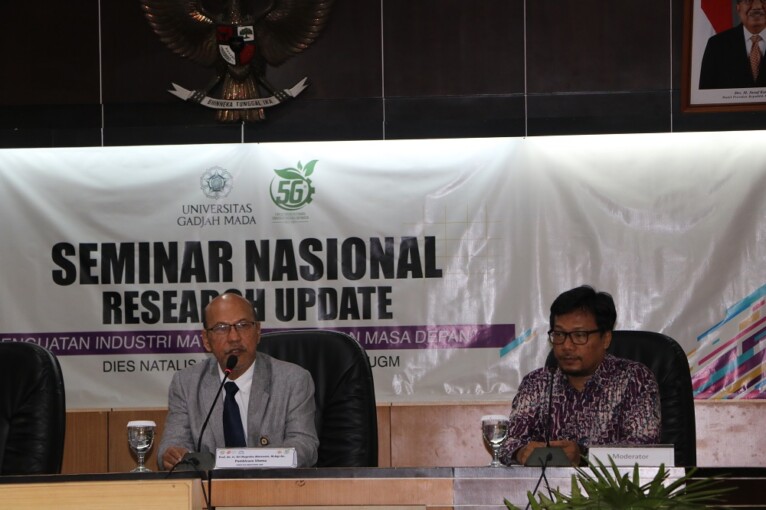 Forestry material industry that orientates towards the future needs to be enhanced through exploration and diversification of forestry products and services.
This emerged in a national seminar, Research Update, organised by Faculty of Forestry UGM on Thursday (17/10) on campus. Tens of researchers, academics, and practitioners from across Indonesia participated in the event. As many as 49 paper and 30 posters on current research outcomes were exposed there.
Dr. Agr. Sc. Ragil Widyorini, S.T., M.T.,event committee member, said the Research Update was conducted as the forum for discussion among stakeholders and dissemination of current research outcomes related to forestry.
"The seminar is a place for disseminating research and community service outcomes and to strengthen relations between practitioners, academics, and researchers for collaborative research and community service projects in order to support achieving the glory of Indonesia's forest," she said.
She said this event would support the enhancement of forestry material industry in the future. Because future's forestry products are demanded to be long running commercially. Meanwhile, raw materials ought to be renewable, minimum time use and production energy, low energy, and also not hazardous to humans and the environment.
Technology innovation and application, said Ragil, were needed to produce appropriate end products in the industrial scale. Exploration and opportunities for forest product diversification need to be made, particularly the material for forestry industry and ecotourism based forestry business.