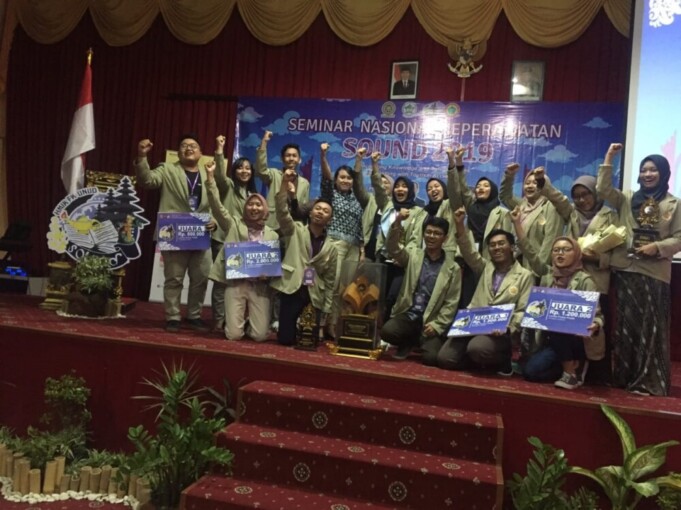 Nursing students of Faculty of Medicine, Public Health, and Nursing UGM retain the grand champion title during the Scientific Competition of Nursing Udayana (SOUND) 2019. SOUND is a national competition for nursing students across Indonesia. This time it lasted from 1-3 November 2019 at Universitas Udayana, Bali.
In public poster category, the winner of the competition is Riki Wartakusumah with supervising lecturer Lely Lusmilasari, S.Kep., M.Kes., Ph.D. Following in second place is Regita Rahma Maharatri with supervising lecturer Anita Kustanti, S.Kep., Ns., M.Kep. Next in the third place is Tubagus Laka Atrinda Wibawa with supervising lecturer Bayu Fandi Achmad, S.Kep., M.Kep.
In the category of literature review, the team of Andri Cipta has won the second place award with supervising lecturer Happy Indah K., S.Kep., Ns., M.N.Sc.
With a total of four awards in the competition, the UGM teams are able to retain its title as the grand champion of SOUND 2019.