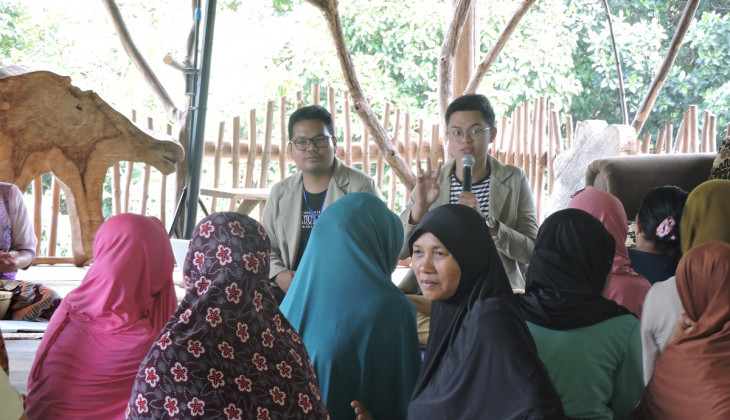 Again, UGM fielded KKN-PPM team in Lombok Utara District, Nusa Tenggara Barat, specifically in Tanjung sub-district. The team which consists from the total 30 students has begun their dedication since last December on 21st 2019. The members encloses from a few clusters such as, medical cluster, scientist cluster, sociohumaniora cluster, and agro cluster.
Some run programs are based on the division of clusters there. Nevertheless, the programs still have the prior based on their big theme, videlicet "Community Economic Empowerment, Strengthening of Disaster Resilient Villages, and Disaster Risk Maps for the Rehabilitation of Communities Affected by Disasters in Tanjung Sub-district Village".
Dwi Umi Siswanti, S.Si., M.Sc., The Field Guidance Lecturer from this team, stated that this theme continued from the team that had previously been sent to North Lombok after the 2018 earthquake.
"For this 2nd period of KKN-PPM 2020 later plans that there will be another team sent to this location with similar theme point. However, the focus point has now shifted towards the ecotourism instead of post-earthquake handling," she said.
The priority program that the team is working on are counseling and assisting communities in disaster resilience, child and maternal health counseling, efforts to reduce child stunting, empowering MSMEs, optimizing ecotourism as a support to people's economy, and mapping the area. All those programs are now still in a running process. Based on the plan, the program will end in accordance based on the time of team's withdrawal on 8 February 2020. (Humas UGM/Sasa)