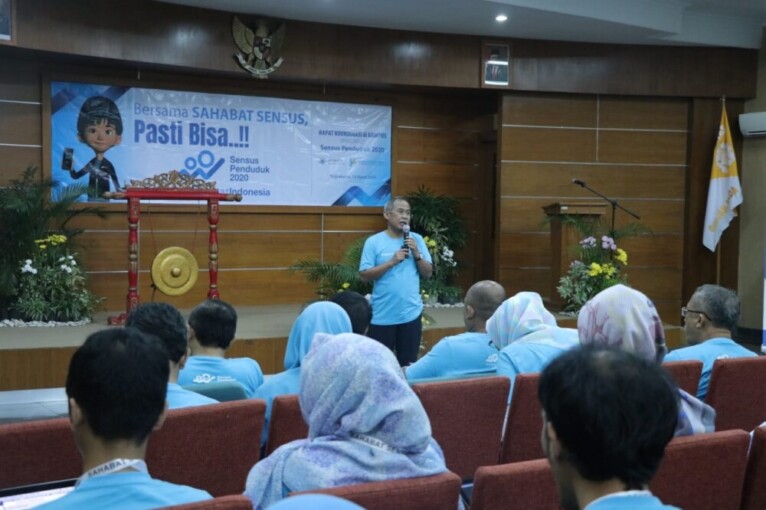 Universitas Gadjah Mada (UGM) has a collaboration with the Government of Puncak Papua Regency in the fields of education, research, and community service.
The signing of a memorandum of understanding (MoU) in UGM Chancellor's Guest Room on Monday (16/3) by the UGM Chancellor, Prof. Ir. Panut Mulyono, M. Eng., D. Eng., IPU., ASEAN. Eng., and the Regent of the Government of Puncak Papua Regency, Williem Wandik, SE., M.Sc., considered as a mark of the partnership agreement.
Williem Wandik said that the Regency of Papua is now improving its progress in recent years. There are various efforts made to strengthen development, including the development of human resources in Puncak Papua. To enhance the development of competent human resources, he provides scholarships to continue studies to universities for the sons and daughters of Puncak Papua.
"We provide many scholarships to Puncak Papua children to continue their studies at tertiary institutions. However, we hope that someone can be accepted to study at UGM," he said.
Panut Mulyono said that UGM supported great concern towards the education of young people from all parts of the country, including Papua. In addition to increasing access to schooling from underprivileged families and the 3T region (frontier, outermost, lagging) at this time also continues to grow funding for student admissions from the areas of Indonesia through the affirmation route.
"UGM continues to try to add students from eastern Indonesia, and we will formulate it to be even better going forward," he explained.
He believed that in the future, there would be a better improvement and great prosperous for Papua, which will make the children of Papua get a better education.
"We hope that studying at UGM does not only support of getting knowledge to develop the region, but also provides a provision to become a national soul person, have a strong empathy in the community and an entrepreneurial spirit in developing regions better," he explained.
The signing of the Memorandum of Understanding this time was carried out at UGM with the Regency of Papua. Previously, UGM, through the Papua Task Force in collaboration with the Center for Capacity Building and Cooperation (PPKK) FISIPOL UGM, had a partnership with the Puncak Papua Regency Government through a pioneering teacher program since 2013. The program embodied by the action of sending teachers to improve both the quality of education and human resources of the citizens of Papua.
Author: Ika
Photo: Vino
Translator: Natasa A