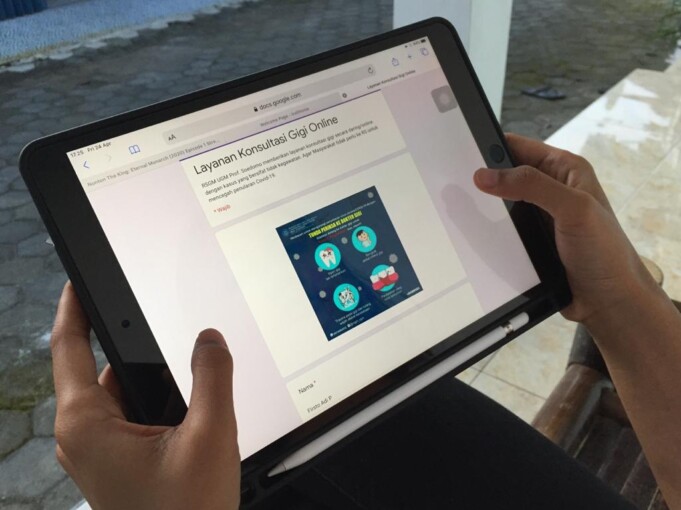 There is an appeal from the health department that encourages the community to postpone dentist treatment unless a state emergency. This condition exists as a way to prevent the spread of Covid-19. The emergency condition includes unbearable toothache, swelling due to dental infection, trauma to the teeth, and facial bones due to accidents and uncontrolled bleeding.
Due to the appeal from the government and health department, hence not all cases can be treated. Therefore, UGM GM Prof. Dr. Soedomo provides free online dental consultation services with non-emergency cases.
"This is a form of contribution and dedication of Prof. RSGM UGM Prof. Soedomo is to remain present in the community in the current pandemic situation," said Director of UGM GM Hospital Prof. Soedomo, Dr. Drg. Julita Hendrartini, M. Kes., AAK., on Friday (24/4).
According to Julita, the schedule issued by RSGM UGM Prof. Soedomo, online/online consultations will be held every Monday to Friday at 10:00 to 15:00 WIB. RSGM, said Julita, will try to maintain the quality of service in online consultations by presenting reliable dentists who are ready to answer questions from the public.
Julita also hopes that this service can help people who need treatment or information related to dental and oral health complaints. Thus, people still know the condition of their dental and oral health without having to leave home. Further information can open the RSGM website at http://rsgm.ugm.ac.id/.
Author: Satria
Photo: Firsto
Translator: Natasa A