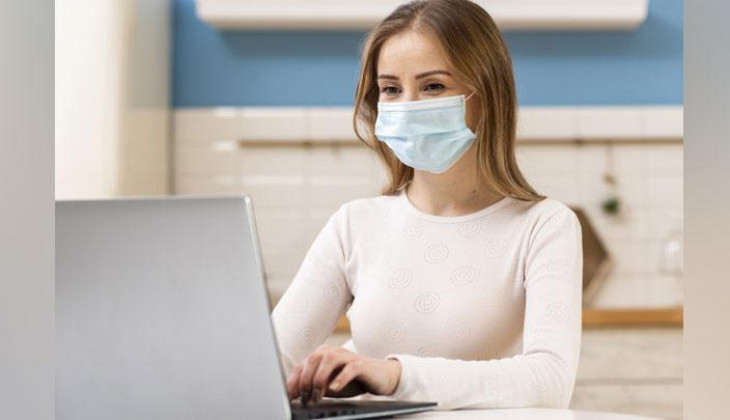 Recently, WHO released a statement associated with the potential of SARS-Cov-2 coronavirus is airborne, or it can spread through the air, primarily in limited spaces and minimum ventilation. This fact joins to the concern of most people about the threat of Covid-19 infection.
dr. Anton Sony Wibowo, Sp.T.H.T.K.L., M.Sc., FICS as THT-KL specialist doctor in UGM Academic Hospital (RSA) suggested the people not to panic, but to advance in increasing their vigilance by adhering to health protocols recommended by the government.
"Please keep implementing the health protocol, which is good for virus prevention. One of which is by wearing a mask. Besides, please also remember to keep the distance and do the handwashing," Anton explained on Tuesday (28/7).
Anton said that the spread of the coronavirus occurs through a splash of droplets. However, several recent studies have confirmed the spread of the virus through air transmission. Even so, some researchers still conduct a study on coronavirus transmission through the air.
He explained airborne transmission indicated that virus particles could last longer in the air. The potential for spreading of the virus is more significant if it is in a closed room or poor ventilation because of air only wheels in that room itself. Therefore, he advised people to avoid doing activities in a closed room. If we forced to be in a closed room for a long time, make sure you still use a mask.
"If you are in a closed room, please avoid a tightly closed room or with a closed circulation," he explained.
To lessen the possibility of coronavirus transmission through the air, Anton advised the public to make compromises for ventilation in the room. There should be at least a circulation of air flowing, both from outside in and inside out. Furthermore, it is necessary to ensure the room gets adequate sunlight, also limiting the number of people in one room to a limited extent. It is also important to check yourself immediately if someone has a history of contact with confirmed or suspected patients infected with Covid -19.
Author: Ika
Translator: Natasa A