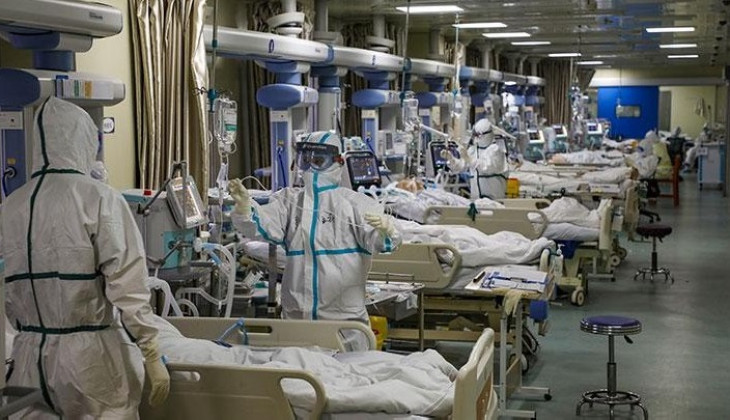 A new conjecture shows that the hospital cluster is also dominating Covid-19 transmission that raised many parties' concerns. If people do not concern this issue, perhaps the Covid-19 transmission in Indonesia will certainly worsen.
Bayu Satria, S.Ked., MPH., as an epidemiologist from UGM Faculty of Medicine, Public Health, and Nursing, affirmed that the transmission of Covid-19 from the hospital is customarily caused by two factors, namely internal and external factors. It is associated with the same things for internal factors, including infection prevention and control protocols (PPI) in the hospital is not implemented properly.
Besides, there is no separation of special areas for patients with suspected Covid-19 symptoms and non-Covid-19 patients. The use of Personal Protective Equipment (PPE) also sometimes does not fit standards in hospitals.
"There should be rules correlated with the prevention of Covid-19. The medical officer should not serve patients like when they were eating and praying because there is no longer allowance to eat meals together in the hospital environment or pray in the congregation. These things are not properly regulated," he said at FKKMK UGM on Wednesday (23/9).
Meanwhile, related to external factors, said Bayu, usually related to hospital employees' behavior and habits when they are outside the hospital. They sometimes do not adhere to health protocols, such as hanging out with friends without wearing masks and not maintaining distance.
"They perhaps think that because they only meet their colleagues or friends, they don't need to wear a mask. Similar to when they meet their siblings," he said.
He could not be sure which one had more role in the transmission, whether external or internal. He admitted that he had difficulty finding out because there was no detailed data regarding the investigation of each case, especially in the hospital.
"We don't know for sure because each hospital cluster has a different initial cause. If it happens in a hospital that is not for a Covid-19, it is likely preferably perhaps due to internal factors, but this is still unsure, we are too clueless," he said.
Bayu admitted that he could not say that the hospital cluster occurred because many people ignored the health protocol. Some parties can only suspect the possibility of a combination of imperfect health protocols in the hospital with the behavior of friends who work in the hospital who is a little less disciplined.
"Because the hospital is considered as a high-risk place. Actually, from the beginning, hospital clusters appeared in several areas. Efforts that can be done are to ensure that the above things are done properly, both for those caused by internal and external factors, because one is not done, it will be fatal because hospitals are indeed a high-risk area for Covid-19 transmission," Bayu explained.
Therefore, he added that if there are positive cases, then there should be a proper and correct effort in the epidemiological investigation to determine what caused the case to occur, whether it is due to the less strict protocols in the hospital or less disciplined behavior.
"Accordingly, for all frontline medical health workers, who straight deal with patients are required to assure always using PPE and considering the level of risk in their respective places. Besides, perhaps an active role is required to check from the external of the hospital, whether the hospital has implemented the PPI and Covid-19 protocols," he said.
Author: Agung Nugroho
Photo: AyoSemarang.com
Translator: Natasa A