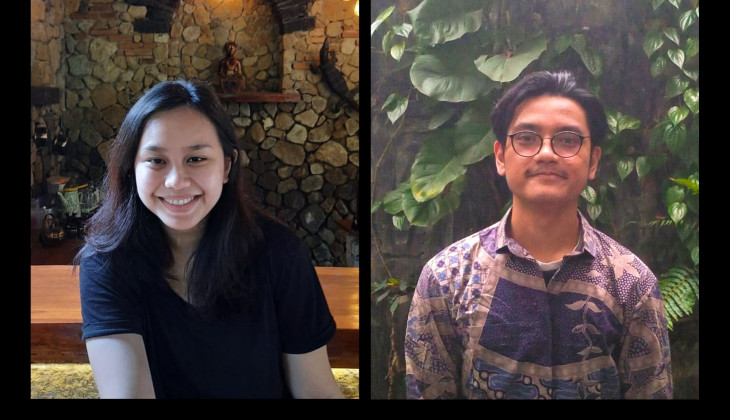 UGM Students, for some time, successfully won the awards at the 2021 English Asian Olympics on 24-26 February 2021 held by Universitas Bina Nusantara. Matthew Pungga Cornelius Nathanael Gultom from the Faculty of Engineering gained 8th rank as the Best Speaker. Besides, another member, namely Rakyan Sekar Kinanthi, from the Faculty of Politic and Social Sciences team, also gained 6th rank as the Main Best Speaker.
UGM has successfully delivered its English Debating Society (EDS) community to the quarter-final, defeating others in the final eight.
"Unfortunately, I was eliminated in the quarter-final. Nevertheless, I gained 8th Best Speaker from the 188 speakers in the preliminary final," said Matthew.
He also added that this AEO Debate was considered a parliamentary debate championship that used the British Parliamentary system. There were 94 teams from various universities in Asia engaged in this competition, including South Korea, China, Japan, Vietnam, Philippines, and Malaysia. There were five preliminary stages and four elimination stages. The debate competition topic covered discussion topics for election age policy, international relations of the United States and the Middle East, and environmental movements.
"Furthermore, we also discussed the update issue such as recent news about stocks in Robinhood application," he said.
He also explained that he had joined in the past from several competitions, this time was different because of a pandemic. In this online competition, he admitted that his party could even get more chances. Some advantages he could gain are including energy-saving for the competition, transport-fee, accommodation, etc.
"Most of the competitions are now online. We need only to pay for registration. Thus, there are plenty of chances for us to participate in competitions, even in international competitions," Matthew said.
Author: Gloria
Translator: Natasa