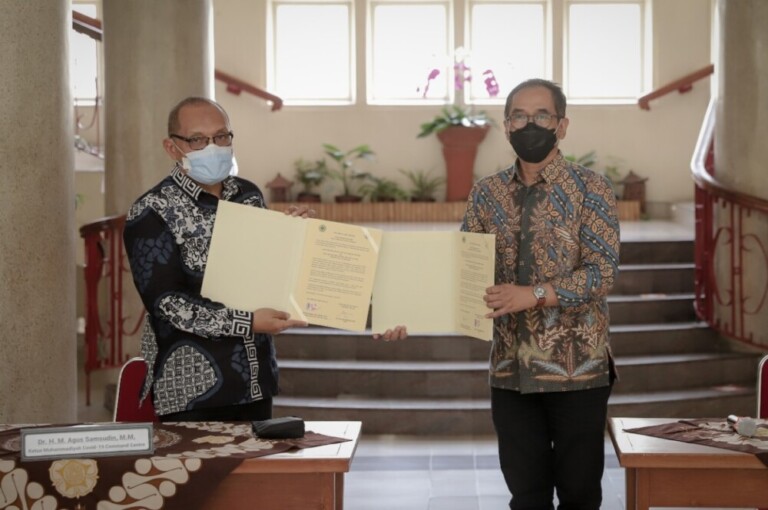 THE (Times Higher Education) had released University Impact Rankings 2021 with UGM included on its global title accomplishment on April 21st, 2021. THE is a rank agency that measures global universities' contribution based on 17 Sustainable Development Goals (SGDs) determined by the United Nations. In the 17 SDGs in which UGM participated, five accomplishments experienced a significant improvement from last year. Furthermore, UGM maintained 7 SDGs to be included in the top 50 worldwide. They consist of:
SDG 1: No Poverty (Top 16 World Ranking)
SDG 14: Life Below Water (Top 22 World Ranking)
SDG 2: Zero Hunger (Top 28 World Ranking)
SDG 7: Affordable and Clean Energy (Top 35 World Ranking)
SDF 15: Life on Land (Top 32 World Ranking)
SDG 17: Partnership for the Goals (Top 44 World Ranking)
SDG 6: Clean Water and Sanitation (Top 49 World Ranking)
In addition to that, there are also title SDGs accomplishments under the top 100. It consists of SDG 12: Responsible Consumption and Production for the top 89 world ranking, SDG 8: Decent Work and Economic Growth for the top 96 world ranking. Last, SDG 3: Good Health and Well-being for the top 97 world ranking.
UGM had experienced a significant improvement in this score accomplishment of THE University Impact Ranking. Meanwhile, for the National level, UGM placed its position for the best ranking of SDG 3: Good Health and Well-being, SDG 10: Reduced Inequalities, SDG 15: Life on Land, and SDG 16: Peace, Justice, and Strong Institutions. There was also a significant increase of participants on these rankings with an amount equal to 44%. The increase starts from 776 universities global participants into 1115. Overall, UGM has successfully obtained the top 83 position ranking for the whole categories.
Author: Laily