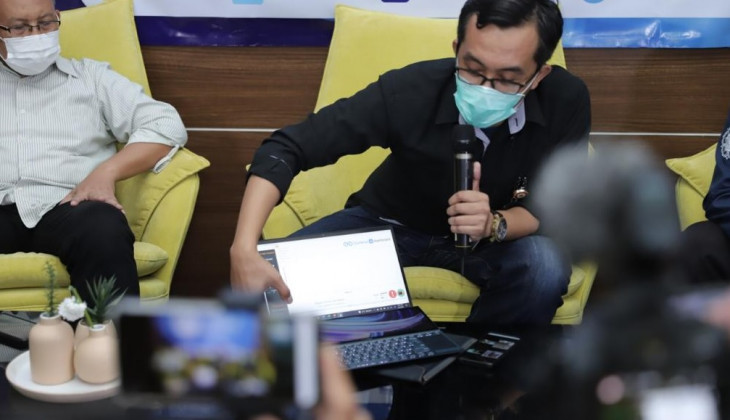 GeNose C19 inventors Dian Kesumapramudya Nurputra and Kuwat Triyana released the latest AI update of the locally manufactured breathalyzer known as GeNose C19 on Sunday (23/5). According to Dian, the newer version contained advances of the breathalyzer's AI, SOP, and quality assurance systems resulted from the research that had been ongoing to date since its distribution permit in December 2020. The latest AI software version 1.3.2 build 6 replaced the 1.3.2 build 5 and offered a more user-friendly interface, extensive database, and manual curve reading feature.
"This update is in response to various requests from doctors, health workers, and users who want to study the curve shapes of the GeNose C19 reading and shows how the curves for positive and negative patients look like," said Dian.
This AI update would increase the breathalyzer's accuracy and anticipate several new, emerging variants of SARS-CoV-2 to provide better service to people who undergo screening through this tool. Dian added that researchers obtained breath samples from a database of the said variants, one of which was D64G, provided by hospitals and would also carry out regular updates to increase the tool's awareness and capabilities of detection.
As a result of the update, operators would get indicators that allowed them to apply SOP precisely and read curves more accurately and easily. The SOP consisted of two pages covering the stages of GeNose C19 equipment preparation, sampling, and waste management. There would be training and sending of the latest version to relevant institutions to evaluate the validation and accuracy of the breathalyzer.
"The goal is to confirm the tool performance if implemented in a real setting with various circumstances and operator behaviors. Hypothetically, it will slightly differ from what happened in the research. Thus, it is necessary to conduct external validity tests," said Dian.
Lastly, Professor Kuwat mentioned the development of quality assurance systems, namely calibration, from this recent update to homogenize and enable consistency within one tool and another. GeNose C19 is currently taking an external validity test conducted by three Indonesian universities, namely Andalas University, Universitas Indonesia, and Airlangga University.
Author: Desy
Photo: Firsto