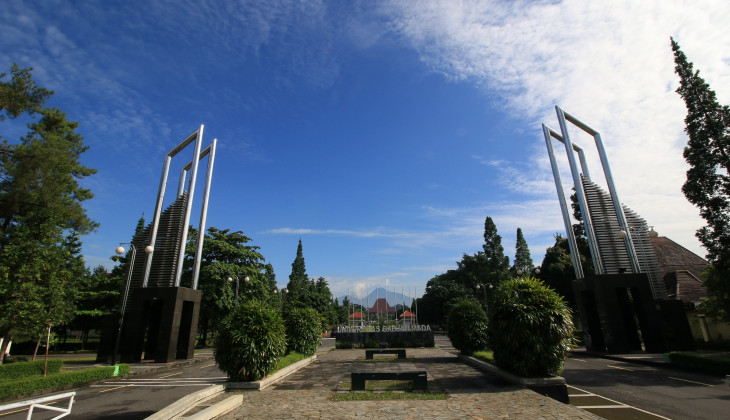 Globethics, a worldwide ethics network of teachers and institutions based in Geneva, has opened a regional office at the UGM Graduate School. The launch and kick-off meeting took place on December 14, 2022, and was attended by representatives from both parties.
Earlier this year, on July 18, UGM and Globethics signed an MoU to bolster faculty/student mobility, collaborative research, joint conferences/workshops, publications, and other international collective efforts.
Founder and President of Globethics Prof. Christoph Stuckleberger said that strong ties between Globethics and UGM had been fostered since 2010 through the Indonesian Consortium for Religious Studies (ICRS).
ICRS is a consortium of three universities, UGM, State Islamic University Sunan Kalijaga (UIN), and Duta Wacana Christian University (UKDW), that offers a Ph.D. program in inter-religious studies. ICRS is the regional coordinator of Globethics.net Indonesia.
Executive Director-Elect of Globethics Prof. Fadi Daou added that the potential for expanding cooperation between the two parties was in line with the 2023-2027 Globethics Strategic Plan.
Among the many collaborative programs are the Globethics University Ranking (GUR), Higher Education Model of Ethics Tool (EMET), and a range of online and executive courses, e-library, annual conferences, etc.
"Hopefully, we can soon sign a cooperation agreement to concretize all the plans ahead," he said.
Dean of the UGM Graduate School, Prof. Siti Malkhamah, said this collaboration would surely be mutually beneficial. The extensive range of study programs offered by UGM Graduate School will also support the continuation of this collaboration.
"It is essential to infuse ethics and value education into higher education institutions and curricula," said Prof. Siti Malkhamah.
In his remarks on ethical deficits in Indonesia, International Board Member and Regional Director of Globethics and core doctoral faculty at ICRS, Dr. Dicky Sofjan, added that this collaboration would increase the involvement of UGM, faculty members, and students in the diverse range of issues pertaining to ethics, both inside and outside of the university context.
Author: Salma