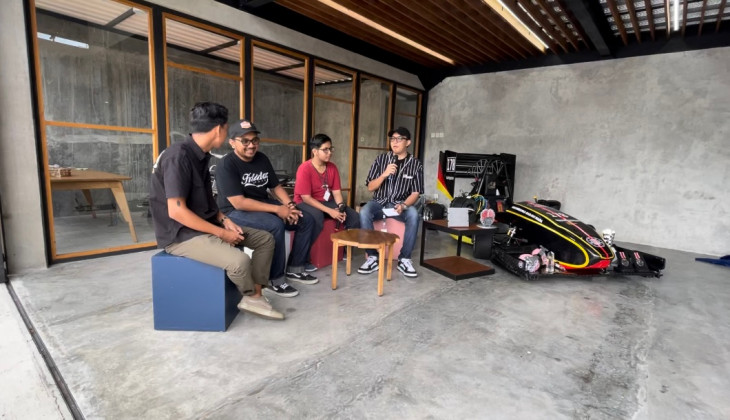 Bimasakti UGM has started researching hybrid technology for formula cars, pioneering hybrid formula car research in Indonesia. The grand launching concurred with Jogja Morning Run on Sunday (22/1) at Garasi Tirtodipuran 17, Tujuan Cafe, Yogyakarta, in collaboration with Indonesia Custom Show.
"The world's motorsport technology has become so advanced that it motivates us to lead the way in the hybrid powertrain technology in Indonesia. We are inspired by the world's energy transition that encourages energy-efficient and low-emission innovations," said Bimasakti Captain Yosh Alfaninata.
Commencing the study, the team has designed a three-dimensional visual of the hybrid system components, powertrain, drivetrain, and energy storage. The team will observe the hybrid technology in Formula 1 cars, supercars, and others and will conform to an efficient engineering workflow.
Similar to race cars, the team will use Regenerative Braking. This system allows energy recovery from the wasted energy from braking, increasing the efficiency, acceleration, and performance of the car, saving fuel, dan lowering carbon gas emissions.
The technology developed by Bimasakti will have an energy storage capacity of 500 Wh, a maximum voltage of <60 V, and a battery power output of 5 KW. The team hopes that this technology can inspire the young generation to thrive.
"We hope our innovation will contribute to advancing automotive technology at student and country levels and encourage youth to innovate and advance the country," said Yosh.
Bimasakti is the first Formula Student team from Indonesia (Universitas Gadjah Mada), formed in 2010 and started participating in competitions in 2011.
Author: Gloria