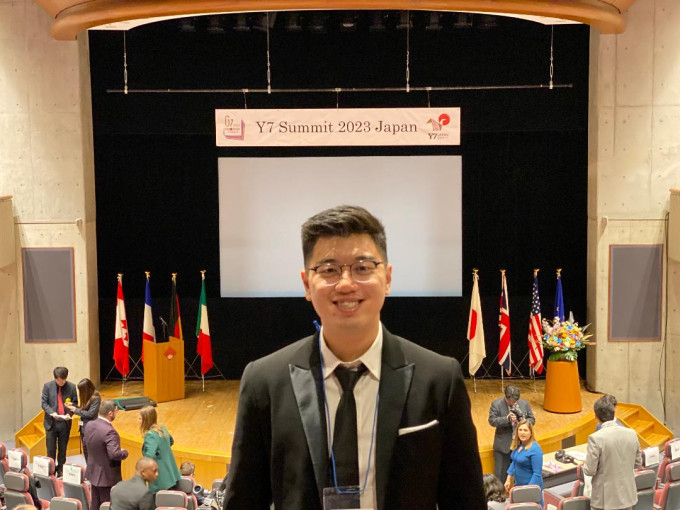 UGM International Relations graduate Angelo Wijaya once again represented the voice of Indonesian youth in the global forum, this time as an Indonesian delegate to the G7 Youth Summit.
Taking place in Tokyo from April 9-13, 2023, the summit was attended by G7 members consisting of the United States, Canada, the United Kingdom, France, Germany, Japan, Italy, and the European Union, and guest countries, Indonesia, India, and South Africa.
"Indonesia was invited as a guest because of our role as G20 host in 2022 and ASEAN host in 2023," Angelo said on Tuesday (18/4).
Previously, he had served as an Indonesian delegate to the 2021 G20 Youth Summit in Italy and the Project Manager of the 2022 G20 Youth Summit in Indonesia.
Angelo said this year's G7 Youth Summit discussed five focus issues: Climate and Environment, Digital Innovation and Transformation, Economic Resilience, Global Health and Happiness, and Peace and Security.
Although Indonesia is not a member of the G7, which comprises developed countries, according to Angelo, the presence of Indonesian youth representatives at the 2023 Summit is crucial. Through this forum, Indonesia can provide input from the perspective of developing countries.
"Mainly, the role is when deciding the final agreement, also known as the 2023 Y7 Communique," he said.
The 2023 Y7 Communique was delivered by the youth delegates on the last day of the Y7 Summit to Japanese Prime Minister Fumio Kishida. Youth representatives from developing countries conveyed important messages as input to G7 leaders and governments for agreement.
"In May 2023, the leaders of G7 countries and governments will hold the 2023 G7 Summit in Japan, where President Joko Widodo will attend as a guest," Angelo said.
Angelo said he was happy and proud to represent Indonesia at the Y7 and G7 summits. For him, this forum is an opportunity for Indonesia to show its role in global diplomacy.
"Indonesia is increasingly seen, and they see that Indonesia has the potential to become the fourth largest economy in the world by 2045. As President Jokowi often says, Indonesia is at the pinnacle of global leadership," he explained.
Author: Agung Nugroho