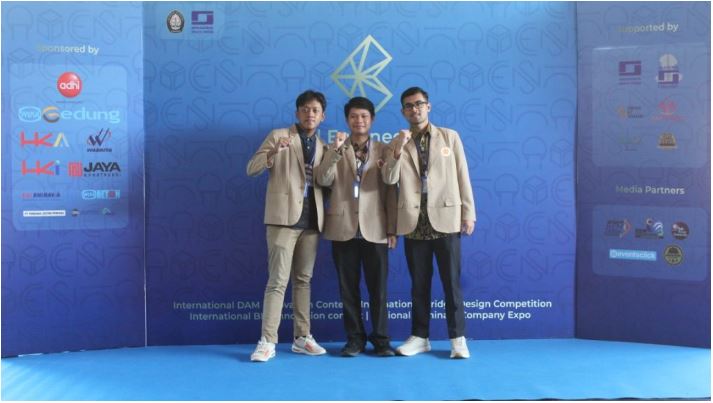 Three UGM Civil Engineering students, teaming up as the Gamaian, have won first place in the International BIM Innovation Contest CEIC XI at Diponegoro University. The three students are Muhammad Febrilian Kurnia Putra, Aldhytian Surya Arthaka, and Filipus Alfiandika Nugrahadi.
The International BIM Innovation Contest CEIC XI is a design competition that requires participants to use Building Information Modeling (BIM). This year's case study was about constructing a bank office in Semarang City.
The competition began with the preparation of documents by each team for approximately one month. After that, a panel of judges selected the five best teams to advance to the final round.
In the competition, which took the theme Sustainable and Optimization Building Construction for Better Quality and Durability with BIM, Gamaian succeeded in beating teams from various renowned universities with the guidance of Dr. Ashar Saputra of the Department of Civil Engineering.
"We are grateful to God because Gamaian can become a champion in this competition," said team leader Nugrahadi on Wednesday (5/17).
He explained that in this competition, his team carried out a comprehensive, practical, and sustainable building design in accordance with the principles of BIM and paid attention to aspects of structure, architecture, MEP, and environmental impact.
One of the innovations offered is a bioclimatic façade redesign with optimized façade functions and the ability to reduce energy use in buildings.
"The use of finite element software to design connections on structural elements that can be integrated with structural analysis software is considered a comprehensive and effective aspect of structural design," he explained.
Author: Agung Nugroho