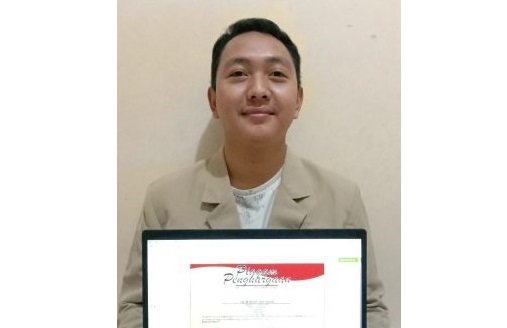 UGM Geographic Information System student Hajir Helmi Nur Salim has won three medals at the 2023 National Olympiad. Hajir got two golds in astronomy and geoscience and one bronze in Geography.
"This year, I represented the Geoscience Community in three fields, astronomy, geography, and geoscience, and won medals from all three," he explained on Monday (22/5).
Hajir's achievement did not come easily. Hajir had to face many challenges because he participated in three fields at once.
"I had to focus on three fields on the same day. It takes strategy, careful thinking, and good time management," said Hajir.
But, with perseverance, careful preparation, and support from supervisors, the faculty, and the university, he brought home medals from all three competition fields.
"I am proud to be able to bring home medals for UGM. From this olympiad, I can train my skills, improve time management, and broaden my horizons, especially in geoscience or earth sciences," he said.
The National Olympiad is a competition by Nacomter (National Competition Center). Students from different universities in Indonesia attended this competition.
Author: Ika