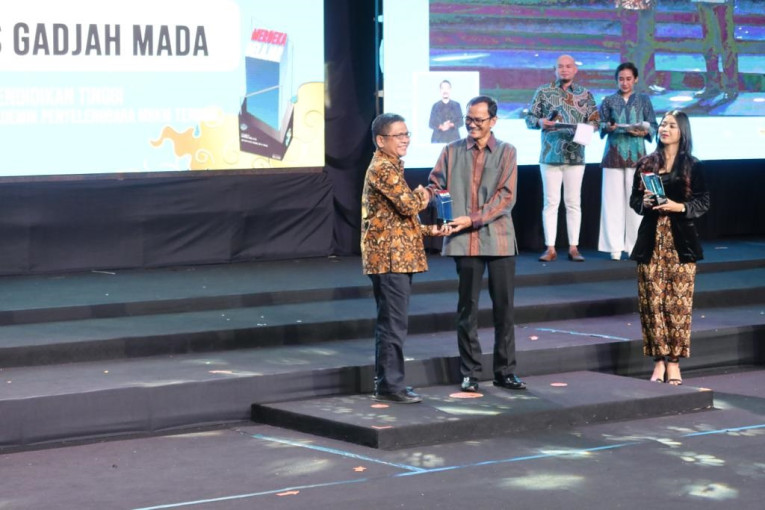 Universitas Gadjah Mada has picked up the most awards at the 2023 Anugerah Merdeka Belajar. The Acting Director-General of Higher Education, Research, and Technology, Professor Nizam, presented these awards on Monday (29/5).
"This is a proud achievement and a form of recognition of UGM's commitment to the Merdeka Belajar Kampus Merdeka policy, both by being involved in the implementation of flagship programs from the Ministry and by organizing MBKM programs independently," said the Rector of UGM, Professor Ova Emilia.
UGM was awarded as the university with the highest number of proposals granted to get matching funds (86 proposals); the university with the best and most programs for the Student Creativity subcategory (84 proposals); the university with the best MBKM Mandiri program; and the university with the most significant partner contribution in MBKM.
For the MBKM Mandiri, UGM has implemented eight forms of learning activities that elaborate the MBKM policy, involving 9,073 students and 742 partners.
"We always strive to provide quality education on campus, balanced with meaningful off-campus learning experiences. Thus, students can gain in-depth knowledge and relevant skills as a provision to enter the world of work after completing their education at UGM," said the Rector.
Author: Gloria