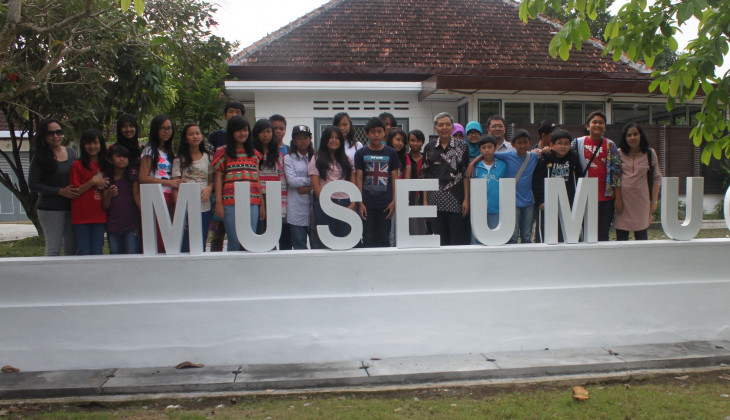 The UGM Museum has been visited by people. One is the visit made by students of SMPN 5 Bandung to see how the history of UGM is built. Vice Rector for Research and Community Service of UGM, Prof. Dr. Suratman, M.Sc., received the students.
Artayani, a teacher who accompanied the students to UGM, said she obtained the news about the Museum from a local newspaper in Bandung. She considered the presence of the Museum interesting enough so that students may receive historical information on UGM.
"UGM Museum is pretty nice and interesting to see," said Artayani on Saturday (15/6).
Meanwhile, Kemal, student of SMPN 5 grade 7 also considered the Museum interesting. They can learn the establishment of UGM up until now. He hoped there would be more collections of the Museum in the future.
Prof. Dr. Suratman, M.Sc said the Museum would become the window of UGM to showcase the role of UGM for the nation and society.
"The UGM Museum became an effective means to transform UGM's identity UGM as a university of struggle, nationhood and culture based on Pancasila," said Suratman.
The UGM Museum situated on the UGM residence no D6 and D7 Bulaksumur is scheduled to be launched during the 64th anniversary of UGM which falls on 19 December 2013. Last week, the sister of .US. President Barack Obama, Maya Soetoro-Ng, visited the Museum. She highly appreciated the establishment of the UGM Museum.