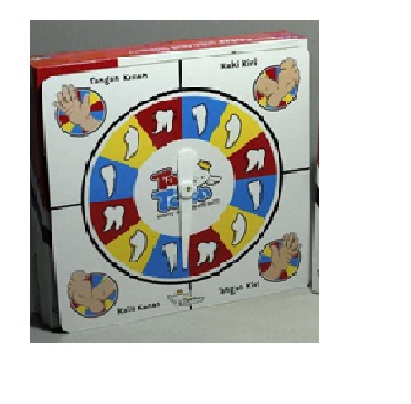 Children cannot be separated from toys. Toys are very important for a child's development so that parents engage their kids in educational toys. Playing involves way of thinking, perception, concept, social and physical skills. Toys are the basic indicator for mental growth. Playing can speed up myelination (increase in speed and efficiency of information transmission in the nervous system).
Unfortunately, currently there are rumours around toys which make parents restless, saying that toys like computer games will make children more inactive or lacking physical activities or social interaction.
Responding to these rumours, students of Universitas Gadjah Mada created Toothfairy Edugames through the Student Creativity Week 2013, organised by the Higher Learning Directorate General.
"The game is unique and interesting," said one of the students, Pradipta Atmokotomo, on Tuesday (16/7).
According to Pradipta, they incorporated the traditional play in their toy creation through a series of interesting physical activities which can increase children's enthusiasm in learning new things and sharpening their cognitive, language, physical as well as social developments.
They named it the Tap the Teeth game. It gives knowledge to children on colours, right and left movable body parts and types of dents. It makes children give more care to their dental health.
"Through the good design and quality, this product can meet the demand of educational toys," said the student of Dentistry Class of 2009.