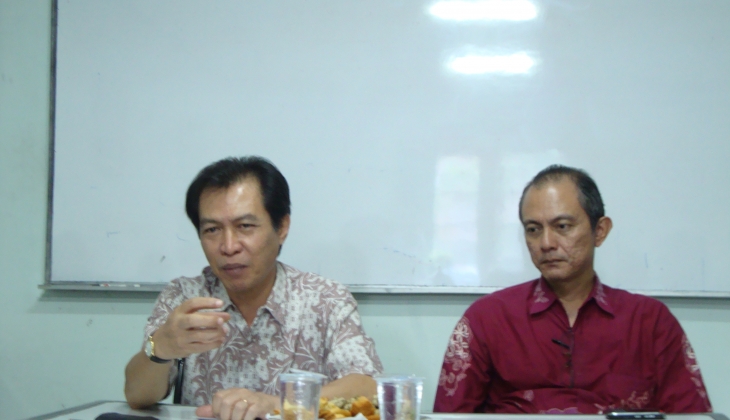 The weakening of the rupiah exchange rate is seen as beneficial to businessmen (capitalists). On the other hand, the policy issued by government does not relate to the current problem, so it is predicted that the weakening of the currency would linger. Economic observer from Centre for Democratic Economy Studies UGM, Revrisond Baswir, said the weakening is not only due to international but also domestic problems.
"Don't see it as an internationally related problem, but also domestically," said Revrisond, Thursday (29/8) in the Centre.
Revrisond said there is another issue, which is the occurance of triple deficits, namely trade balance, current account and state budget deficit.
"As in 1998 (Reform) and 2007 (economic crisis), Revrisond saw the weakening of the role of the state politically and economically. This role has been overtaken by businessmen who are dominating in many public sectors. The impact of capitalisation occured such as those of privatisation of state enterprises, the sale of Indosat and the acquisition of palm oil plantation by foreign parties.
"The weakening of the rupiah benefits the businessmen as they will have more rupiah," he said.
The dominance of businessmen in many sectors caused economic improvements done by Finance Ministry, Bank of Indonesia, or Financial Services Authority innefective. Those businessmen will try to protect their interests and sacrifice the interest of the nation.