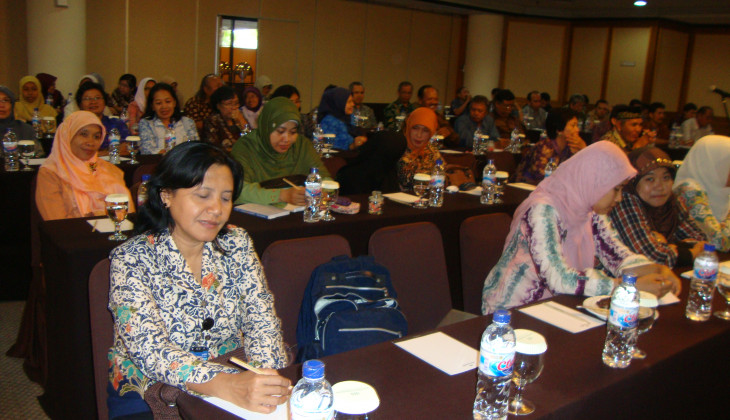 UGM is currently focusing on standardisation of 360 laboratories in various faculties, Vocational School and Centres for Studies. Vice Rector for Research and Community Service, Prof. Dr. Suratman, M.Sc, said the laboratory standardisation at UGM would begin in 2014. In 2013, initiation of laboratory restructuring is being taken to support research and community service.
"Laboratory has important positions such as those of library and IT," said Suratman in the workshop to develop laboratory system of UGM on Tuesday (24/10) at Santika Hotel, Yogyakarta.
According to Suratman, most of the laboratories are used as practicum lab while the rest (10%) is for research. Suratman explained that currently UGM is also pioneering in research laboratory.
UGM is looking on ways for development in terms of basic lab, discipline lab, or integrated lab in the form of Laboratory Information System, student practicum service standardisation as well as national/international networking and industry research.
Head of Research and Integrated Testing Laboratory, (LPPT), Dr. Harsojo, S.U., M.Sc, expected the lab management that can optimise personnel and equipment performance and human resource effectiveness.
Rector of UGM, Prof. Dr. Pratikno, M.Soc.Sc, supported the standardisation efforts of the human resource and equipment as through the standardisation breakthrough, lab management would be more efficient and optimum.