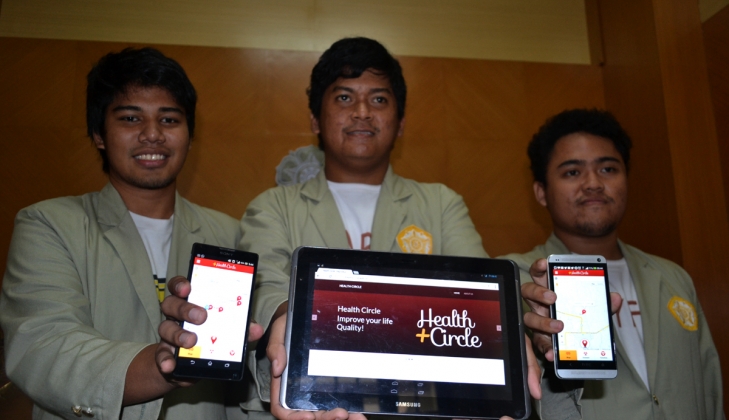 YOGYAKARTA –UGM students have made mobile applications for early warning system of communicable diseases, using map based services. The creative idea of Daniel Oscar Baskoro, Bondan Bhaskara, Faisal Ahmad Sulhan and Ragil Unggul Prakoso, is planned to be presented in the Google Geo Summit in California, the U. S., in November.
Daniel Oscar Baskoro, student of Computer programme study of UGM, said the application is developed to prevent people from getting infected by communicable diseases through map data shown on google map. "This application shows the potential of locations where communicable diseases are found," said Daniel to reporters on Friday (1/11).
The application which is named 'Health Care' contains information on potential of communicable diseases through integration of information system from online media which is then transformed into maps. "The information can be collected realtime," said the student of class of 2010.
Daniel added their applications was nominated in the Indonesia ICT Award 2013 competition, using google map data to help avoid locations where diseases are endemic.
The application also provides detailed information on communicable diseases, clinical symptoms and preventive measures to be taken. "We request students and medical experts from Faculty of Medicine for participation," he said.
Daniel said they trusted the accuracy of online media news. "We also do analysis with the medical team," he added.
Bondan Bhaskara, another member of the students, said the health care application was being improved. In the future it can also be used for disaster information and others. "For example, if there are fightings in certain areas of the city, people can take other directions to avoid them," he said.