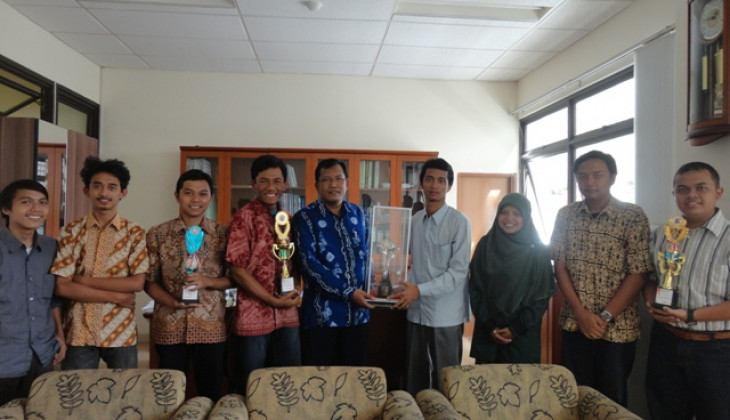 Students of Animal Science of UGM became overall winner and winning all categories in the scientific gathering between Animal Sciences students from across Indonesia in 2013.
The event that last from 7-12 November 2013 at Universitas Bengkulu, said Ajat Santoso, one of the UGM students, who was the first winner in presenting National Paper Policy. Meanwhile, Tri Kartika Sari and team were the first winner in the National Animal Science Debate, and Muhsin Al Anas first winner in National Outstanding Student.
"We were obviously happy with these achievements, we dedicate them all to Faculty of Animal Sciences UGM that celebrates its 44th anniversary and to UGM," said Ajat at UGM on Friday (6/12).
Ajat hoped from the event that this could become one alternative for Indonesia and animal farming in particular. In the event, UGM competed with 16 other universities from Universitas Diponegoro, Universitas Negeri Jenderal Soedirman, Universitas Padjadjaran, Institut Pertanian Bogor, Universitas Brawijaya, Universitas Sriwijaya etc.
"We hope that in the future in this scientific meeting we could maintain our victory as well as take the essence of it for the sake of Indonesia's animal science," he said