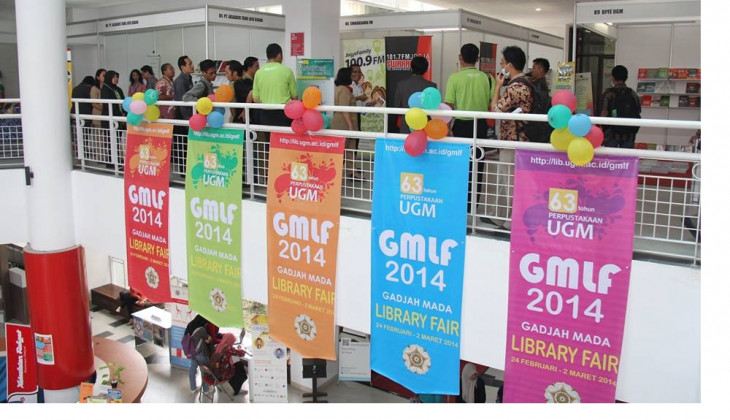 Library is the heart of the university. Unfortunately, this awareness has just recently been acknowledged by some universities. Thus was said by Rector of UGM, Prof. Dr. Pratikno, M.Soc.Sc, during the opening of Gadjah Mada Library Fair (GMLF) 2014 in the lobby of UGM Library on Monday (24/2).
"The awareness that the library is the heart of the university has just been realised lately by many universities," said Pratikno.
To leverage the role of the library, efforts have to be made, including providing sufficient facilities to be able to bridge the internal and external interests. In the future, the library can be accessed electronically (e-library), also mobile library. Pratikno expected the presence of the library would go alongside the easy access to it for society and students.
Head of UGM Library, Dra. Nawang Purwanti, M.Lib, said the GMLF 2014 with the theme Integration and Synergy as Strategy to Enhance Library Role was the first to be held. As many as 23 participants joining the event from Yogyakarta, Central Java, and Jakarta until 2 March.
"At the same time, there will be book review, seminar, film screening, workshop, and information literation for librarians," said Nawang.