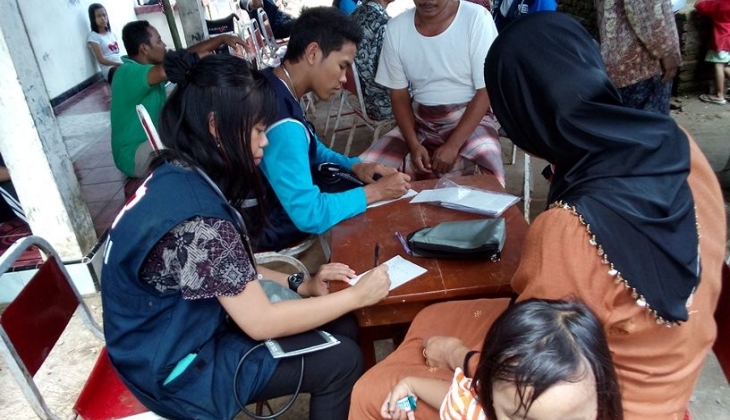 The high precipitation on Java from December 2013 to February 2014 has led to the high risk of flooding. Whilst in Kudus regency, Central Java, as compared to the condition in the last several decades it has suffered from a major flooding.
The flooding for around three weeks in Kudus has made the local residents in need of health treatment. Therefore, the UGM volunteers, especially from Faculty of Medicine in cooperation with the Kudus Red Cross, gave post-disaster health treatment.
Angga Aditya Wirawan, S.Ked, coordinator of the programme, said the team gave the treatment for nine days from 12 - 20 February 2014 in Larikrejo, Jetis Kapuan, Tanggul Angin, and Temulus villages.
No less than 200 residents from infants, children, adults, and the elderly came to the free health treatment everyday. They seemed enthusiastic in having their health checked.
"They are very happy with this post-disaster health treatment. The community feels very much helped in this condition," said Aditya Wirawan on Thursday (6/3) in Faculty of Medicine UGM.
The volunteers also assisted in health examinations in the local Community Health Centre. "Everyday two volunteers give assistance in the Health Centre together with doctors, nurses, and midwives. No fewer than 50 people came to the Centre for treatment everyday," said Aditya.