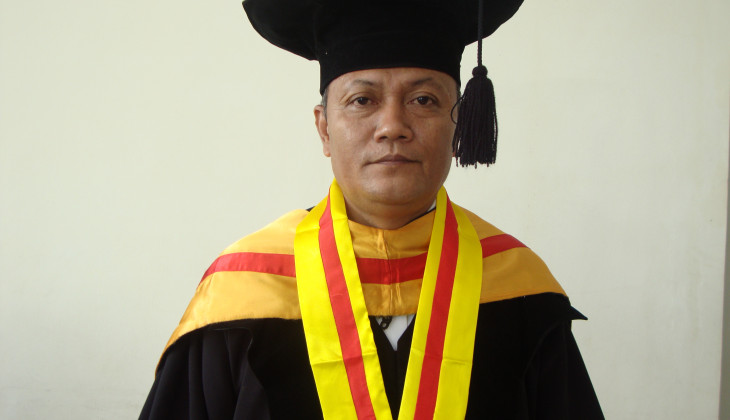 Diving activities for various purposes have in fact created some complaints for divers who use Scuba Diving Mouthpieces (SDM). They feel a pain in their Temporomandibular Joint (TMJ), sometimes a clicking of the joint, fatigueness and pain in mastication muscles which is called as Temporomandibular Disorders (TMD). A research in 2006 on 30 navy soldiers who were carrying out diving activities showed that as high as 70% had suffered from TMD and TMJ after diving.
"The previous research described that the use of SDM by divers has caused a pain in the TMJ with the lowest prevalence up to 60 percent and 100 % at the highest," said Lt. Col (K) Wawan Suridwan during his doctoral open examination in the Faculty of Dentistry UGM on Thursday (13/3).
In his dissertation entitled Effect of Use of Scuba Diving Mouthpieces to Temporomandibular Disorders and Immune Response of Mouth Cavity In Divers, Wawan said there is the effect on health of diving activities that use SDM. In the market there is the Fabricated Scuba Diving Mouthpieces (FSDM).
"Some complaints were raised on the FSDM, so, a product needs to be designed based on individual standard or Individual Scuba Diving Mouthpieces (ISDM)," he said.
The research was done on 60 male divers from the Navy. They were divided into two groups, those that use the ISDM and that use the FSDM. It showed that the ISDM use has lower effects as compared to FSDM in the distance of condilus to the anterior, masseter muscle contraction increase, and IgA saliva level reduction. The ISDM compared to the FSDM do not differ significantly to the increased intensity of clicking, and increased level of IL-6.
The ISDM can also be used better than the FSDM as the ISDM has fewer effects on 3 of 5 parameters (condilus position, masseter muscle contraction and IgA saliva level), thus the potential for TMD is lower than if using the FSDM.
"Socialisation of ISDM use to divers is important that the tool is safe to use," he said.