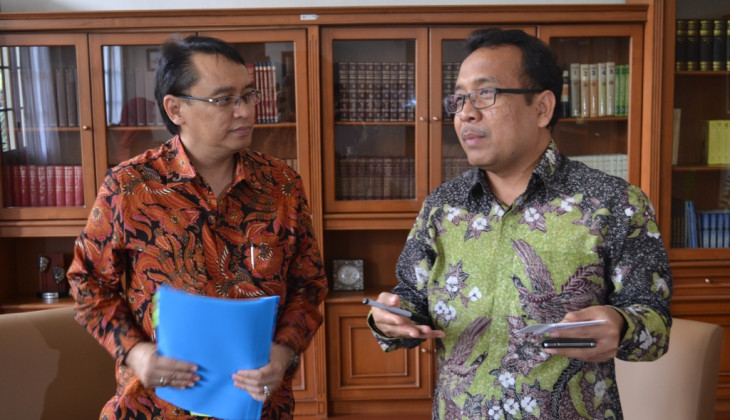 YOGYAKARTA – There are plenty opportunities for the development of new drugs, Indonesian traditional drugs and synthetic drugs. Many resources in the country can be explored. "Indonesia has excellence values that have been fully and clinically tested,"said Dean of Faculty of Pharmacy UGM, Prof. Dr. Subagus Wahyuono, M.Sc., Apt., Friday (14/3), after receiving a visit made by Food and Drugs Authorities to UGM.
Faculty of Pharmacy UGM, said Subagus, is developing drug materials from micro-organisms that can only be found in Indonesia. "We need the support from the government to facilitate productions," he said.
The Pharmacy researcher of UGM also researched drug materials from herbs for degenerative diseases that can help blood clotting in the brain to prevent from stroke.
Head of Food and Drug Authorities, Dr. Roy Sparringa, M.APp.,Sc., stated his office would partner with UGM to develop drug materials, particularly for traditional and herbal drugs, and cosmetic drug materials. "We also need research on monitoring through rapid test, forensic lab for fake drugs, and drug chemicals," he said.