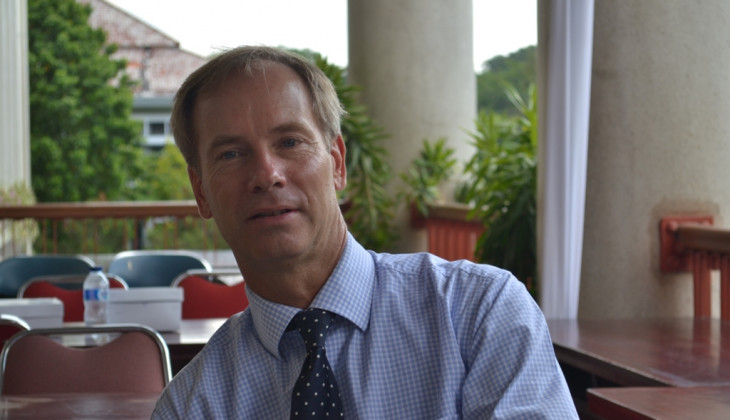 YOGYAKARTA – European Union Ambassador to Indonesia, Olof Skoog, said Indonesia's timber and CPO have not met the standard of environmentally friendly products as there is an indication of increasing areas of timber logging. "The problem is that the EU community is very concerned about environmentally friendly products," said Ambassador Skoog alongside The 3rd Convention of European Studies that is initiated by the International Relations study programme of UGM, Wednesday (21/5), in the Senate Hall of UGM.

The Ambassador said Indonesia's timber and pulp contribute to some 10 percents of the EU marketshare. Since the agreement signed by the EU and Indonesia on Forest Law Enforcement Governance and Trade (FLEGT), however, environment issues take more priorities. "Indonesia is the first Asian country that settled negotiations on VPA (Voluntary Partnership Agreement) with the EU," he said.
On Indonesian Presidential Elections, the Ambassador said the next President should focus on economy, human rights, and sustainable development. He hoped the new president would be open to everyone, democratic, supporting labour rights whilst paying attention to infrastructure development and education. He asserted," The EU is ready to help build capacities and investments."
Rector of UGM, Prof. Dr. Pratikno, M.Soc.Sc., reiterated the EU is one major trade partner for Indonesia. Both can support the issues on climate change and sustainable development. The Rector also appreciated the signing of the FLEGT.