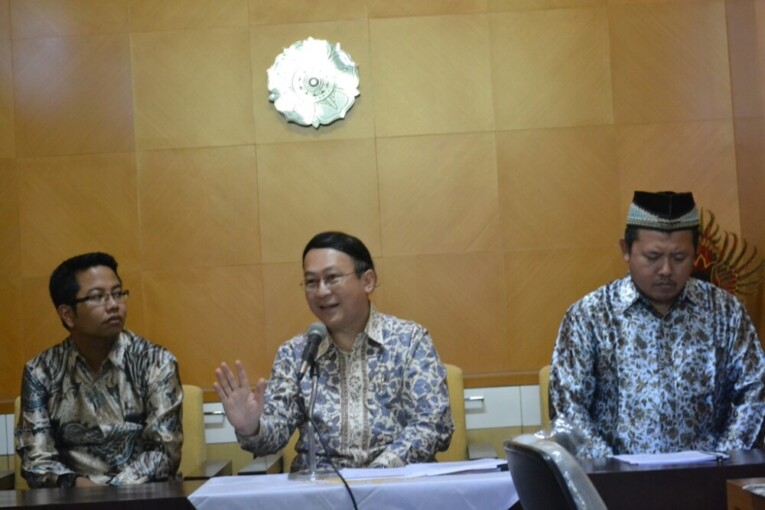 YOGYAKARTA – Universitas Gadjah Mada will accept up to 3,316 new students through the National Selection mechanism (SNMPTN) 2014, almost half of the total of 6,606 seats available for the new students. There will be the Joint Entrance Test (SBMPTN) and Independent Test (UM) UGM (1,257 seats). "The selected 3,316 new students through the SNMPTN will be announced on 27 May," said Vice Rector for Academic and Student Affairs UGM, Prof. dr. Iwan Dwiprahasto, M.Med.Sc., Ph.D, to journalists (23/5) at UGM.
The criteria for the SNMPTN include report card, school ranking, non-academic results, achievements of the previous students of the same school, ratio between applicants and those that are accepted, school's record and high school final test.
There are five mechanism to accept new students in 2014, SNMPTN, SBMPTN, Talent Selection, Written Test and International Programme Selection. Those who have passed the SNMPTN are not recommended to participate in the SBMPTN.
The SBMPTN opens from 12 May – 6 June. Talent Selection starts from 1 April – 14 May, while Written Test from 11 April – 17 June 2014.
The written test independently done by UGM will commence on 22 June simultaneously in Yogyakarta, Jakarta, Pekanbaru, and Balikpapan, aimed at graduates of high schools and vocational schools (SMA/SMK/MA and MAK year 2012, 2013 and 2014).