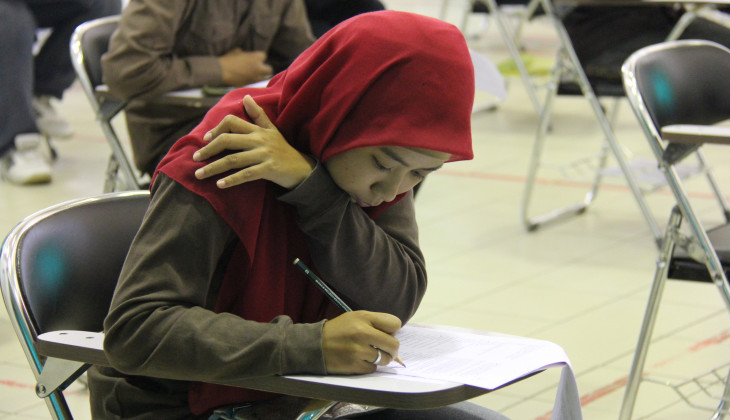 The high school student that earned the highest grade in national test for social sciences, Nur Afifah Widyaningrum, has been admitted in English Literature UGM. Besides, Rikko Sajjad Nuir, who had the second highest ranking in social sciences nationally has been admitted in Management study programme, while Hashina Zulfa, the third highest in natural sciences in Doctor Education. The three of them passed the UGM entrance test.
Vice Rector for Academic and Student Affairs UGM, Prof. dr. Iwan Dwiprahasto, M.Med. Sc., Ph.D., said that this year UGM accepted as many as 3,227 new student candidates through the SNMPTN mechanism.
"These new student candidates are accepted at UGM after they competed with up to 61,944 registrants to UGM," said Iwan.
Iwan added the most competitive study programme of UGM in the SNMPTN mechanism is Tourism,Communications, International Relations, Management and Accounting, Informatics Technology, Architecture, Doctor Education, Computer science, and Health Nutrition.
Iwan explained that the new students have to fill in their details on UGM website at http://um.ug.ac.id from 2-6 June 2014. Registrations have to be done in person at the UGM Academic Directorate, Jl. Pancasila, Bulaksumur, Yogyakarta, from 16-18 June 2014.