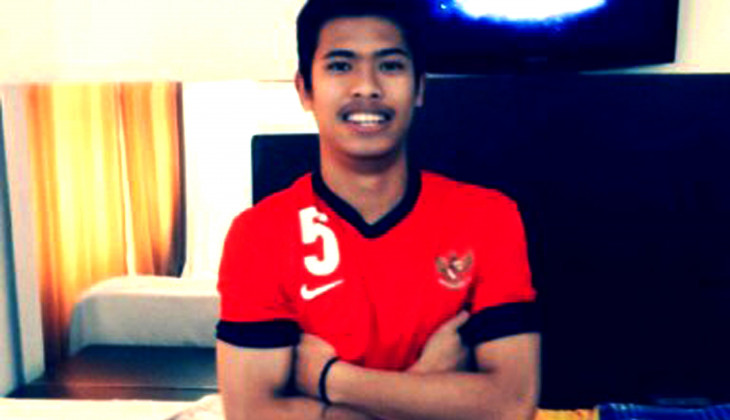 YOGYAKARTA - One of the Indonesian U-19 football players, Dinan Yahdian Javier, has been accepted to study at Universitas Gadjah Mada through the Sports and Arts Talent Scouting mechanism (PBOS). The young man born in Bantul 19 years ago chose Management as his choice of study. "This is my choice of study programme. I cannot be a football player all my life, I have to get a job after that," said Dinan on Wednesday (2/7).

The second of four children of father Ismayadi and mother Diah said he was touched and proud that he had been accepted in the favourite study programme. He had not imagined to be able to study at UGM because during the period of national training with the U-17 and U-19 teams, Dinan had to switch schools several times. Graduating from SMAN 1 high school in Sewon Bantul, Dinan had studied at SMAN 1 Yogyakarta, SMA Darussalam Tanggerang, and SMA Ragunan Jakarta. He had to skip many classes for football training.

"I skipped classes often. I could only attend class a maximum of two days. Luckily, the school understands this," said Dinan who won the AFF Cup U-19 2013 with his team.

To keep on par with his fellow students, Dinan had to learn on his own, moreover when they had to train in Uruguay for 1,5 years. Fortunately, the teachers were flown to the Latin country during examinations.

Loving Football Since Childhood

Dinan loves football since his childhood. His father who sells magazines and stationery to make a living supports him, registering him to a football school in Yogyakarta. His talent was seen by talent hunters. Dinan passed selection for U-21 team of Pelita Jaya club, then he was called to join the U-17 and U-19 national team. At the training camp, along with the rising player Evan Dimas, they train every morning and afternoon.

Despite they already won the AFF U-19, they are targeted at reaching the World Cup final rounds in the future. It is not easy for Dinan to get into the senior team, but he nurtures his hope for playing the senior team. "Representing Indonesia at the World Cup was my childhood dream," said Dinan that admires French player Frank Ribery and national player Boaz Solossa.