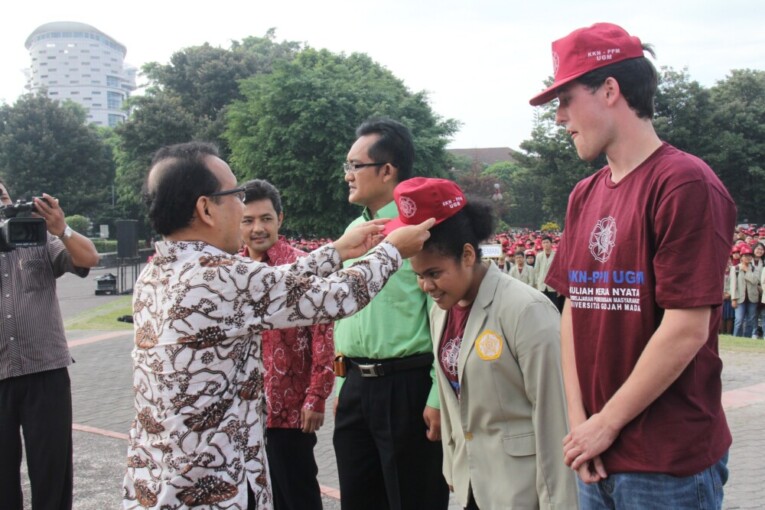 Universitas Gadjah Mada released 6,663 students for Student Community Service –Community Empowerment (KKN). Rector of UGM, Prof. Dr. Pratikno, M.Soc., Sc, and Director General of Cipta Karya, Public Works Ministry, Dr. Imam S. Ernawi, attended the ceremony.
The Rector requested the students apart from doing community service works to also document them in their blogs, Youtube, etc. in order to disseminate those to Indonesia and humanity. Thus, the students will help develop the UGM Discovery Channel to be accessed by the wider public.
The Rector further hoped the students to keep open to local and contemporary problems. Imam S. Ernawi expressed the support for the Student Community Service programme, particularly the one focusing on drinking water in rural areas.
Vice Rector for Community Service, Prof. Suratman, said the 6,663 students would conduct the programme from 11 July – 29 August 2014 across 25 provinces. Some 20 students and 1 supervising lecturer from Universitas Hasanuddin also join the programme in addition to international students from Ibaraki University and Shizuoka University (Japan), Lehigh University (U.S.), University Tun Husein Onn Malaysia, Hanseo University (South Korea), Ehime University (Japan) and ACICIS (Australia).