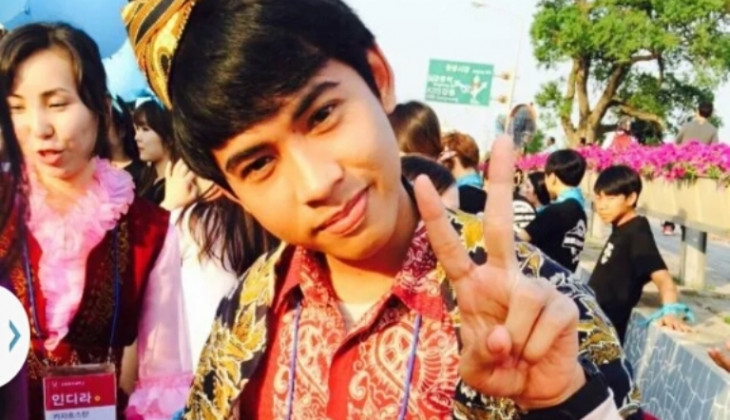 YOGYAKARTA – Two students from UGM Vocational School, Henry Pahala Pinilih and Ashri Rachmawati, were doing student exchange programme to Korea for two semesters. It was not easy for them to get the Korean Government Scholarship Program (KGSP) as they had to be among the10% of the best students that have cum laude level for their GPA, and TOEFL score between 500-550. Returning from Korea, Henry who had GPA 3.83 said he had to compete with other participants from Indonesia.
After passing academic selection, "We also had to prepare study planning, personal assignment, and other prerequisites. We also had to be good ethics and skills in other disciplines," he said.
Waiting for a month for the announcement, Henry felt worried and uneasy. But eventually he was elated when he was told that he had been accepted at Gangneung-wonju National University (GWNU) Korea.
Library Never Empty
Whilst in Korea, Henry had many experiences. He made plenty of friends with students from Thailand, China, Japan, U.S., Russia, Kazhakstan, Brunai Darussalam, and Mongolia that join the same programme. It was fun for Henry to learn other cultures and languages, too.
Surprisingly, libraries in Korea are never abandoned by visitors. "During exams, a ticketing system is applied to study for three hours in the library due to the high enthusiasm of Koreans to study," said Henry who took International Relations, English Communication and Korean Culture and Literature.