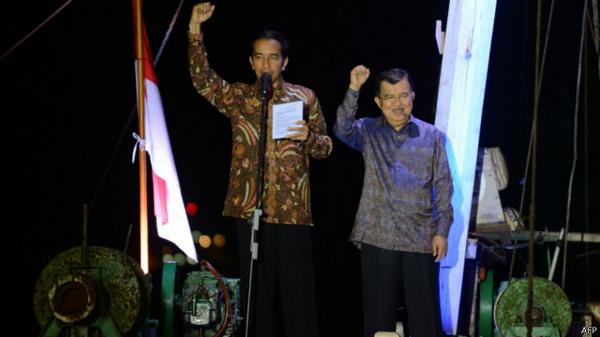 YOGYAKARTA – The General Election Commission established both Joko Widodo and Jusuf Kalla last night the winner of the General Election 2014. This, however, has been responded rather improperly by presidential candidate Prabowo Subianto that had chosen to withdraw from the presidential election processes and rejected the results of the election only hours before the result announcement. Some academicians have lamented Prabowo's stance. Rector of UGM, Prof. Dr. Pratikno, M.Soc.Sc., considered this stance undemocratic as well as immature. "There have been no candidates declaring withdrawals from elections before; this is the first time to happen in Indonesia," he said.
According to Pratikno, Prabowo should have followed the ballot recapitulation until it has finished and the Commission announced the results. If he should reject the results, he can bring a legal action to the Constitutional Court. "This inconsistency is lamented. On one side he expressed his compliance to the Constitution, on other side he rejected using the mechanism stipulated in the Constitution," he added.
The statement of withdrawal from the election processes may implicate their constitutional rights to bring a legal action on the election results to the Court.
Pratikno considered democracy calls for compliance to regulations. Vice presidential and presidential candidates should respect the process and the results that have been stipulated by the Commission. "The wider public has shown their maturity in engaging themselves in the presidential elections without creating tensions. It is time for the national elites to learn from the public in terms of political wisdom," he added.
Law professor of UGM, Prof. Dr. Eddy OS Hiarej, reiterated Prabowo's withdrawal from the presidential election cannot be punished as the regulations state that the withdrawal is done before the balloting or after the winner is announced in the first round of election.
The results of the presidential election, however, remain lawful. "The results are lawful," he said.
Eddy further considered the plans by Prabowo's team to bring the legal action to the Constitutional Court counter-productive and inconsistent, because Prabowo had expressed his withdrawal from the presidential election processes.