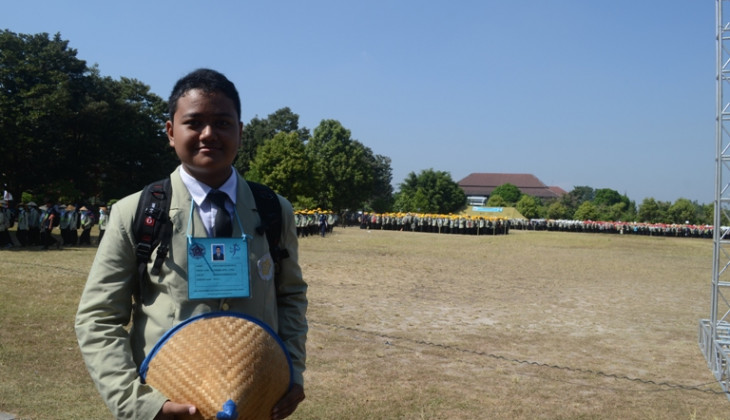 Arya Bagus Kevin at the age of 14 has become the UGM youngest student while his peers are still at the Junior High School.
"Yes, I was happy to be admitted here through the written test (SBMPTN) mechanism," said Arya at the courtyard of the Grha Sabha Pramana building on Monday alongside the opening ceremony for the new students (18/8).
Arya said he had joined the acceleration programme at the Junior High and Senior High School in Solo.
"Everything has gone well, I go with the flow. My parents had introduced the acceleration programme to me. I was interested. I went to elementary school at the age of 4," said the young man who was born in Solo on 23 February 2000.
Now he starts his study at Faculty of Engineering, Civil Engineering study programme.
"I chose Civil Engineering because as long as development continues in this country, civil engineering graduates sill always come useful," he said timidly.