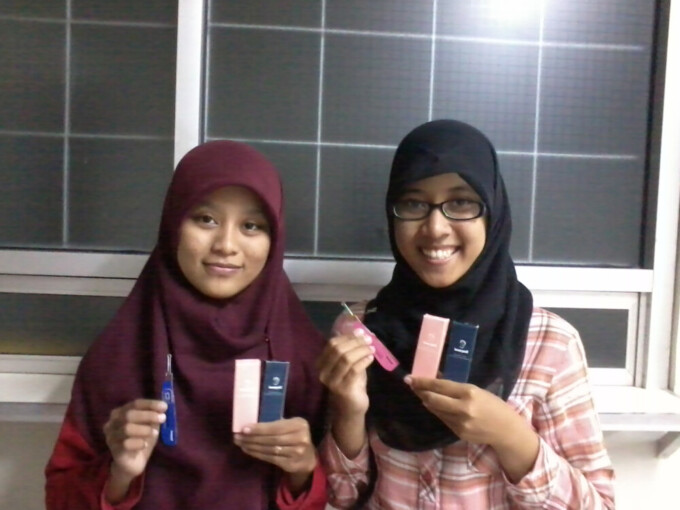 Find it difficult to clean your ears? You need not worry any longer. The Inearpick tool made by students of Faculty of Engineering UGM can do the job easily and safely.
Different from other tools in the market, this tool developed by Dani Widya Tantri, Mardiyah Rahmah Tanjung, Issara Okvia Dita, Lina Nofita Endriyati E, and Irawan Yusa Harjanto, enables individuals to clean their ears without the help of someone else.
"There are weaknesses in other kinds of tool, for example, cotton bud has the risk of cotton particle being left in the ear, while the ear candle and earpick lamp still need the help of other people to use," said Dani in a release sent out on Monday (18/8).
Inearpick is made from very light, strong, and durable acrylic. It is designed as such it is comfortable and safe to use while not leaving anything in the ear.
The circle-shaped tool with enable users to pick ear wax from the ear. The stick of the inearcpick is adjusted to the length of adult's ear cavity so it will not damage the ear. It is very easy to use it.
"Currently, we have developed the inearpick for children, teenagers, and adults," he said.
"After use, the inearpick is washed with water and dried before being stored again. It can be used repeatedly, however, don't share it with others," said Lina Nofita.
It is now sold in two colours, pink and blue, in the province of Yogyakarta Special Region.