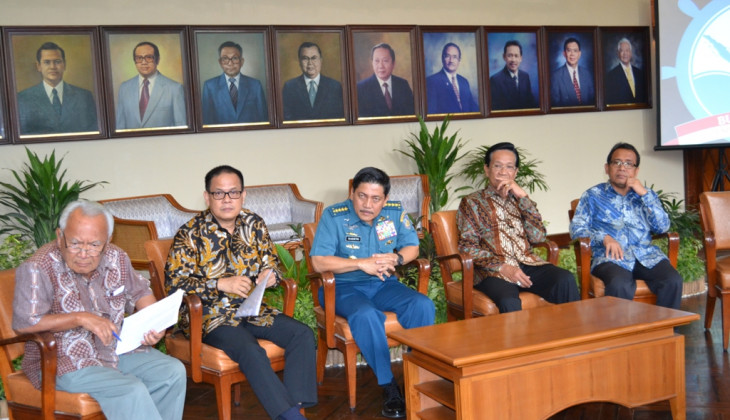 YOGYAKARTA – Despite Indonesia's abundance in sea resources, Indonesians themselves are not a fan of fish. Average fish consumption is 30 kilograms per year, or half of the Japanese which is 60 kg. "The consumption of fish is low, no wonder handling of illegal fishing is considered unimportant," said Governor of the Province of Yogyakarta Special Region, Sri Sultan Hamengku Buwono X, during a seminar on Maritime Development at the Senate Hall of UGM on Thursday (28/8).
Sri Sultan hoped the new government would be able to realise the maritime culture by encouraging education sector, family, and related agencies to encourage sea fish eating habit. If this becomes a tradition, the need for the fish will increase and illegal fishing will be tackled whilst maritime infrastructure and security will be enhanced.
Sri Sultan touched upon the expectation that President-elect Joko Widodo would have the concept of maritime development and issue a maritime-oriented policy.
Rector of UGM, Prof. Dr. Pratikno, M.Soc., Sc., said the next government had to change the outlook of development concept, not only on the land but also the sea, also all ministries had to support it to manage sea resources.
Navy Chief of Staff, Dr. Marsetio, shared the view that building the maritime vision could not be done partially, but comprehensively and integrated, involving many aspects.