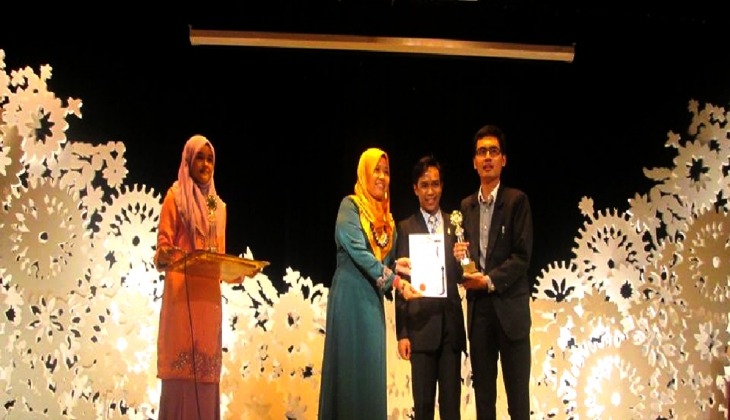 YOGYAKARTA – Did you know exposure to carcinogenic substance from vehicle emmissions, radiation, alcohol, and smoke has the risk to get genotoxic or damaging DNA genes in the human body? There are indications that genotoxicity causes degenerative diseases as well as cancer.

Four UGM Pharmacy students, Yoce Aprianto, Asri Mega Putri, Faradiba, and Raisatun Nisa Sugiyanto, have conducted a research in Oldenlandia or Hedyotis corymbosa (L.) Lam, plants that are found in humid places, roadsides and backyards have antioxidant compound that serves as blocking agent to block ties with DNA, RNA, or protein target. "The antioxidant compound in this plant can protect the body from genetic damage due to free radicals," said Yoce on campus, Tuesday (2/9).
The plant has the potential as chemoprevention agent. It has been normally used as medication for appendicitis and hepatitis.

Their research is appreciated internationally in the Asia-Pacific Pharmaceutical Symposium (APPS) held in Kuala Lumpur, Malaysia, from 22-28 August 2014. Yoce Aprianto presented their research in front of Asia-Pacific pharmaceutical students. It attracted the attention of the jury and participants and finally won two awards, Winner of Scientific Research Competition and Most Favourite Scientific Research Poster.

The 13rd APPS is joined by 11 countries, including Indonesia, Malaysia, Thailand, Australia, New Zealand, Japan, Korea, Taiwan, India, Algeria, and Sudan. Indonesia is represented by UGM, University of Indonesia, Universitas Padjajaran, Bandung Institute of Technology.