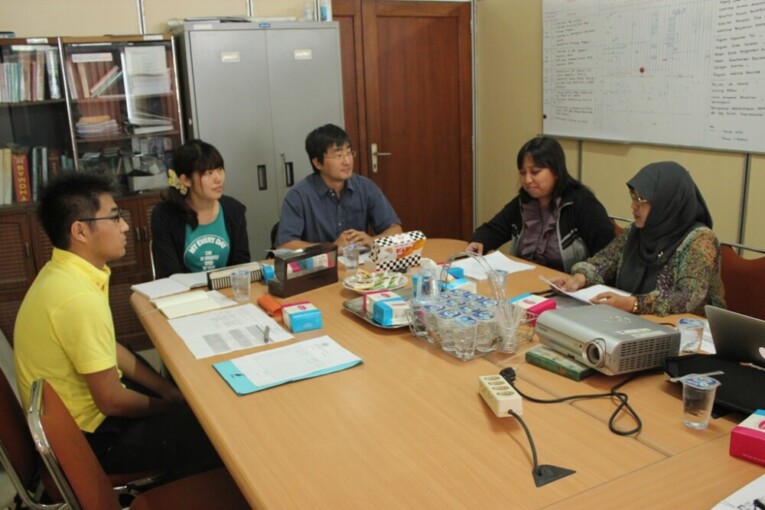 YOGYAKARTA – Faculty of Biology have established a cooperation with Graduate School of Science and Engineering, Ehime University, Japan, in the form of student and faculty exchange as well as research. Two graduate students from Ehime University, Tetsuya Itouyama and Ayako Kambara, will participate in a student exchange programme in the Animal Structure and Development Laboratory of the Faculty for one month under the supervision of Dr. Bambang Retnoaji, M.Sc., further more in Biochemistry Laboratory under the supervision of Dr. Yekti Asih Purwestry, M.Si.
Vice Dean, Dr. Endang Semiarti, M.S., M.Sc., hoped the cooperation with Ehime University would be extended to research collaboration and double degree. Meanwhile, two UGM graduate students are scheduled to join a student exchange at Ehime University from November – December.
The Japanese students are accompanied by Dr. Yasunori Murakami, Associate Professor, who also gave a guest lecture on Lamprey pre-historic fish.