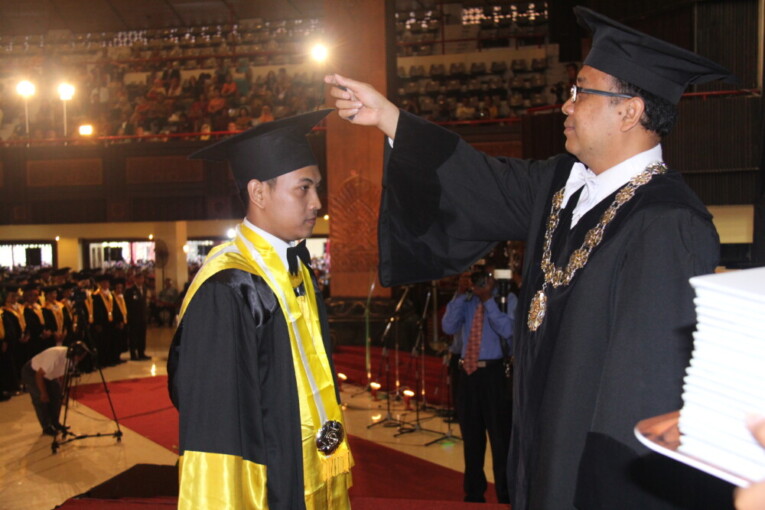 YOGYAKARTA – Rector of UGM, Prof. Dr. Pratikno, M.Sco., Sc., asked new graduates to emulate the simplicity and modesty of the Indonesian President, Ir. Joko Widodo. Not that he is an alumnus of UGM, but because simplicity and modesty are a form of solution to prevent humanitarian conflicts from happening.

"Live in simplicity and modesty. See our president who is an alumnus of UGM. We should be ashamed that even that we're not presidents, we refuse to live modestly. Modesty is important to prevent humanitarian conflicts." said Pratikno to 1,461 graduates from Graduate School after their inauguration in Grha Sabha Pramana, Thursday (23/10).
Furthermore, the Rector asked the new graduates to maintain morality and integrity in implementing their knowledge to society as Grade Points are not only assessed by academic achievements, but also integrity and morality related to social responsibility and serving a purpose in humanity and nation progress.
On nation's problems, Pratikno touched upon the issue that the new government is facing fiscal bigger pressures and fuel subsidies. He believes that Indonesia can find a solution to the problem, including by living in modesty.