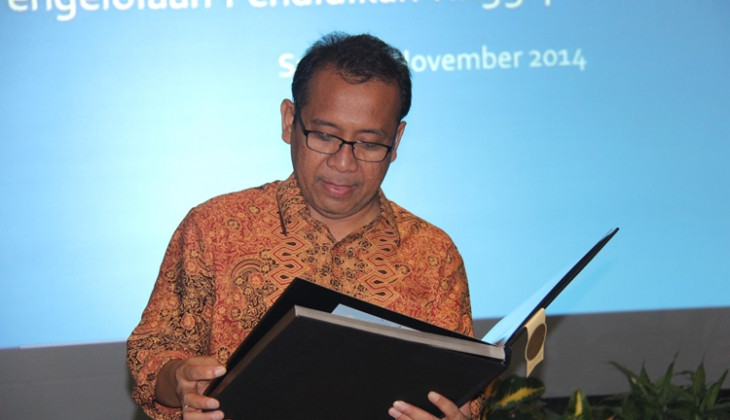 State Secretary, Prof. Dr. Pratikno, said the key to the realisation of State Higher Learning Legal Entity was freedom of management. The government should also support this by giving access to education through providing funds to impoverished students. This means university not only focus on research university but also entrepreneur university.

"University graduates will not only produce certificates but also creative ideas for corporates," said Pratikno in a discussion on Saturday (8/11) at UGM.

The State Secretary, who has recently submitted a letter of resignation as Rector of UGM, also mentioned his experience in the past few weeks working with the new President Joko Widodo (Jokowi).

The focus of President Jokowi is food, energy and maritime sector. This should become an opportunity for UGM to give contributions to the state by including those programmes in its research agenda. "In the current government, it is not UGM alumnus that holds the post of President but UGM values influencing Indonesia," said Pratikno.

Secretary of the UGM Board of Trustees, Dr.es.esc.tech.Ir. Ahmad Rifai, MT, expressed the pride over the mandate given to Pratikno. He hoped Pratikno's rise to State Secretary will add to UGM contributions in shaping up the Unitary Republic of Indonesia.