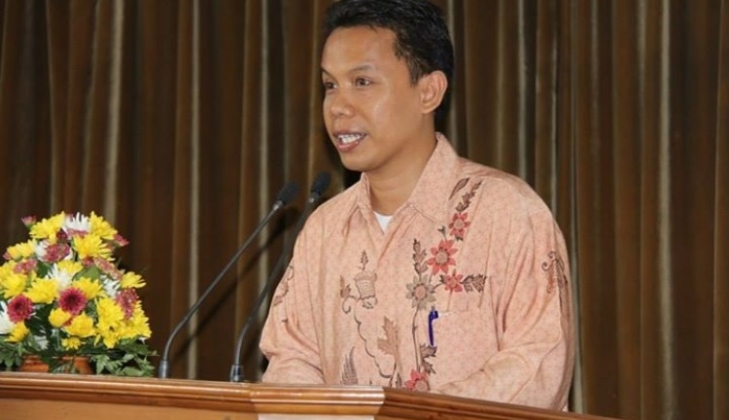 Lecturer in Engineering Physics of Universitas Gadjah Mada, Ahmad Agus Setiawan, Ph.D, has earned the Habibie Award 2014 in engineering category. Other award recipients are Agus Dr. Eng. Ferry Iskandar (Bandung Institute of Technology), Prof. Dr. Salim Said (former Ambassador to Chezh Republic) as well as Nobertus Riantiarno (actor/director). The award was presented in Jakarta on Thursday (13/11).

Ahmad Agus Setiawan said he was surprised receiving the award, saying it was an honour for him as he had heard of President Habibie since his childhood.

"It was an honour and a surprise to me and my family to receive the Habibie award, I first heard the name of Habibie back in elementary school," said Ahmad Agus.

Through his scientific speech entitled Encouraging Use of Renewable Energy Technology for Sustainable Development in Indonesia, Agus said since 2012 the Sustainable Energy for All programme was launched, which was appropriate for Indonesia that has to ensure sustainable development and energy provision for all.

"Higher learning has a great chance to apply those and realise the concept of Education for Sustainable Development," he said.

To encourage the use of renewable energy, higher learning has the chance to give education and do research that engage students on the trends and choices of technologies as well as dissemination. He gave an example of a programme initiated by students from Curtin University, Australia, and UGM that were later selected as winner of Mondialogo Engineering Award 2007.

"The goal of this programme was to supply electricity and clean water for isolated areas, using renewable energy, such as solar energy," said the man born in Yogyakarta, 16 August 1975.

Agus explained the Banyumeneng hamlet in Gunungkidul regency, Yogyakarta, had been selected as the location to build a solar powered system to provide clean water. The model was then replicated to other areas that have the same condition, namely karst area and lacking of water.

For three years consecutively, in cooperation with Research and Technology Ministry, clean water has been provided using solar energy. Currently, the Public Works Ministry is developing clean water supply system, collaborating with ten other universities with UGM as role model.