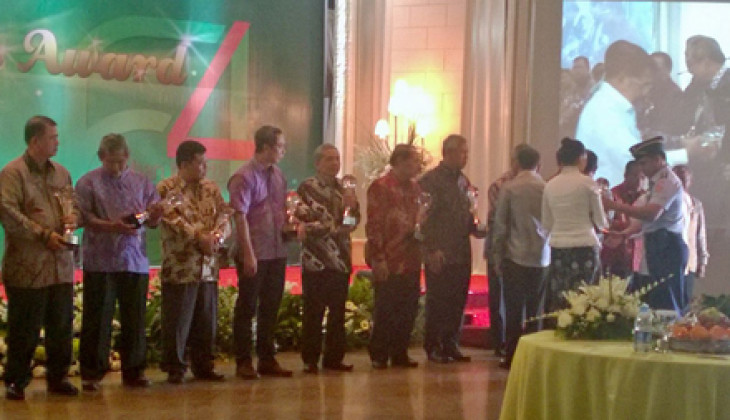 UGM has received the Makarti Pramati award from the Rural and Underdeveloped Regions and Transmigration Ministry. Vice President Jusuf Kalla presented the award to Vice Rector for Research and Community Service of UGM, Prof. Suratman, during the 64th anniversary of Transmigration day on Monday (15/12) in the Ministry's office in Jakarta.

According to Suratman, UGM receives the award as it is seen as always contributing and supporting transmigration programmes, which are realised in education, research, and community service.

"Since its establishment, UGM has always been consistent in supporting transmigration through research, community service, as well as development cooperation with regions having transmigration programme," said Suratman in his office on Wednesday (17/12).

The award, said Suratman, is expected to encourage UGM untuk to contribute more in developing marginal areas of Indonesia. UGM will also observe government policy and programme in integrating villages, underdeveloped regions and transmigration.
Besides, UGM plans to make a study on the implementation of trans-island transmigration outside Java.