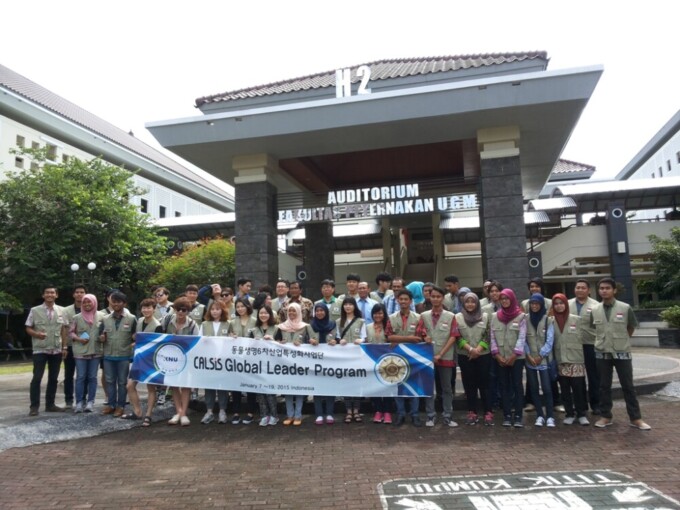 YOGYAKARTA – Faculty of Animal Sciences of Universitas Gadjah Mada together with Center for Animal Life Senary Industry Specialization, Kangwon National University (KNU), Korea, have conducted community service work in Tepus, Gunungkidul regency. The project entitled Global Leadership Program aims at improving student's leadership skills by learning from community.
From 9-17 January as many as18 students and 2 lecturers from Kangwon National University along with 18 students from Faculty of Animal Sciences and 4 students from Faculty of Cultural Sciences will deal with animal farming in the village. "They help build cages as well as sharing experience with the farmers," said Dean of the Faculty, Prof. Dr. Ir. Ali Agus, DAA., DEA, on Friday (9/1).
Ali Agus added the project enhances the cooperation between the two universities. "The Korean students can also experience the different socio-economic and climate conditions as well as different way of life and facilities. They can also explore tourism destinations around Yogyakarta," said he.
Prof. Pak Jae In from KNU hopes his students would be able to learn from and gain experiences from the people living in the isolated area that have to live modestly. He hopes the programme would run well whilst students are able to work together.
"I think the students can understand each other well and cooperate well with the local people," he said.