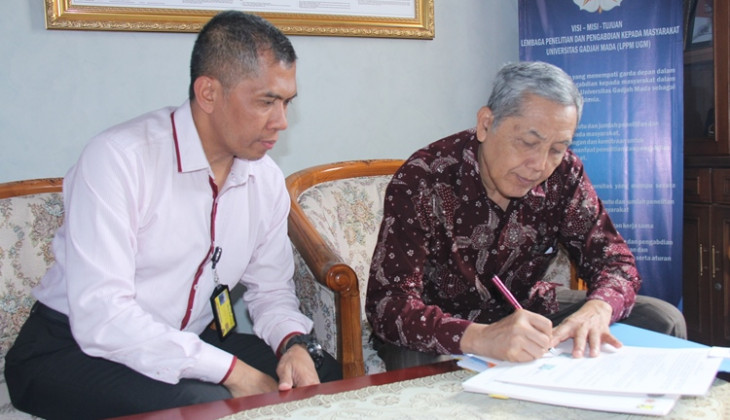 This year 2015 UGM became coordinator of the development of community based drinking water, hence coordinating Indonesian universities, including Universitas Udayana, Universitas NTB, Universitas Pattimura, Universitas Negeri Medan, Universitas Haluoleo, Universitas Balikpapan as well as Universitas Darussalam Ambon. The project will be carried out through the Student Community Service programme.

Vice Rector of UGM for Research and Community Service, Prof. Dr. Suratman said initially UGM would do projects, such as modul drafting, training, and mentoring to students.

He said that since 2014 UGM had cooperated with the Public Works Ministry in water piping development for rural areas. Also, UGM has initiated drinking water pilot project for campuses.

He said, "Initially this will be conducted in three provinces, West Java, East Nusa Tenggara, and Bangka Belitung."
According to Prof. Suratman, the programme is an innovation to overcome water crisis occurences. He hopes all provinces will be able to apply such student service programme.

Yoyok Setio Utomo from the Public Works Ministry assessed UGM as having been successful in mentoring society for water procurement, particularly in Yogyakarta. He hopes UGM can start the work and become an example for other universities.