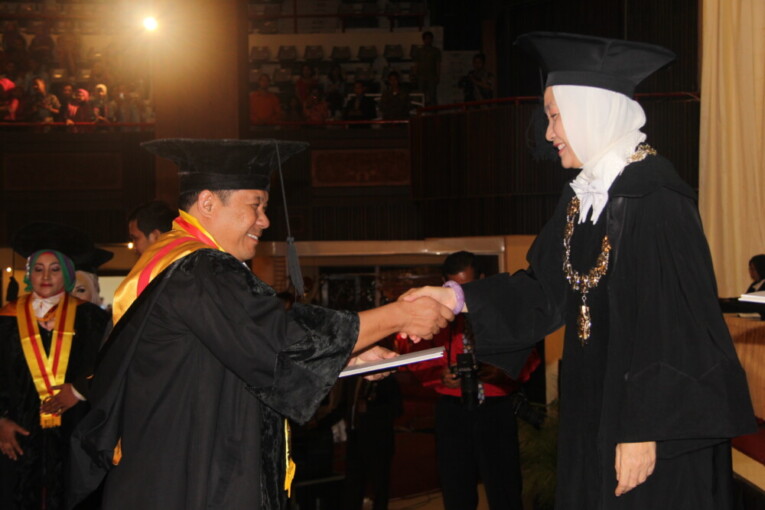 YOGYAKARTA – Rector of UGM, Prof. Ir. Dwikorita Karnawati, M.Sc., Ph.D., said development of the eastern part of Indonesia had to be improved, because economy and education in that area are still lacking. "As high as 80% of our GDP are contributed by the regions in West Indonesia," said Dwikorita to some 1,187 graduates (i.e. 1.080 Masters, 67 Specialists and 40 doctorate holders, making up a total of 266,504 alumni) who are inaugurated today, Thursday (22/1), in Grha Sabha Pramana.
The Rector supports government's measures that prioritise the development of Indonesia's marginalised regions while UGM contributes to encourage alumni for active participation.
She added each UGM alumnus has to become a tough innovator that is ready to respond to opportunities, becoming a risk taker and agent of change, therefore able to minimise the gap between the more and the less endowed regions.
According to Rita, UGM alumni association (Kagama) has become a stategic partner for UGM to improve the relationship with the government, industry and society.