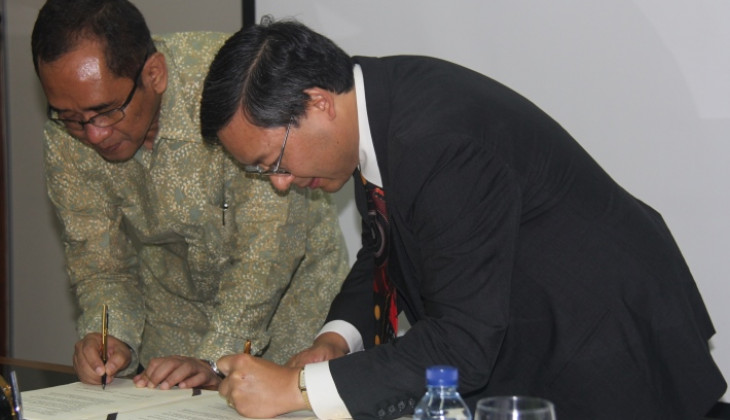 UGM and Macquarie University have established a cooperation in education, research, and community service that is put into a Memorandum of Understanding, signed between Vice Rector of Cooperation and Alumni of UGM, Dr. Paripurna P. Sugarda, S.H., L.L.M, and Deputy Vice-Chancellor (International) & Professor of Geology from Macquarie University, Prof. Jim Lee, Ph.d. P. Eng. in the di Academic Senate Room of UGM, Monday (9/2), witnessed by Rector of UGM, Prof. Ir. Dwikorita Karnawati, M.Sc., Ph.d.

Head of International Cooperation sub-directorate of UGM, I Made Andi Arsana, Ph.D, said an open cooperation was established between both parties, including on student exchange, joint degree and joint supervision programme.
"They have the New Colombo Plan scholarship that enables their students to study at UGM," he said.

Rector Prof. Ir. Dwikorita Karnawati welcomed the cooperation, saying that Macquarie could become a strategic partner in the development of the three dharma (education, research, community service) motto.