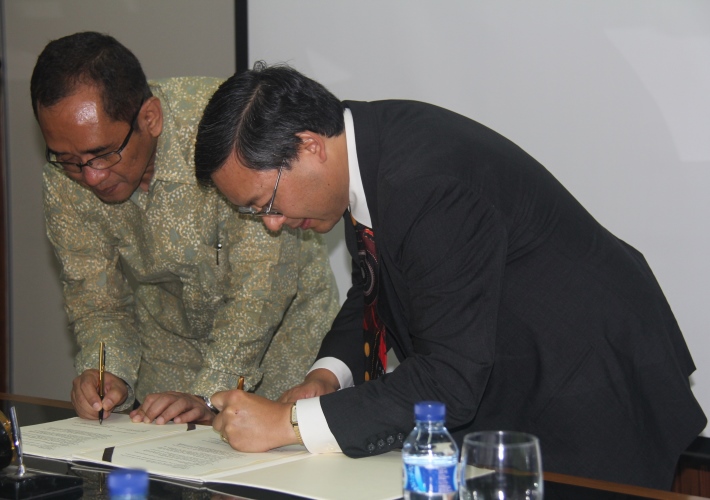 UGM students no longer have to feel restricted if they wish to borrow references from libraries other than those in their respective faculties. UGM has now opened services to borrow books from between faculties, enabling the students to borrow books from all UGM faculties.
"Early this year services to borrow books between faculties have been tried at ten faculties and they appear to have run well," said Head of UGM Library, Dra. Nawang Purwanti, M.Lib, on Thursday (5/2) in UGM Library, to mark the 64th anniversay of the Library.
"I hope this semester these can run in all UGM faculties," she added, saying this was a form of support to collaborative and inspiring learning at UGM. After the Windows of the World (WoW) service, mobile library service has also been launched to enable users in accessing library facilities and e-journal database through a smartphone.